The United States has returned $154 million in Bitcoins. The US has launched legal proceedings to seize and refund over $154 million that an employee allegedly stole from Sony Life Insurance Company Ltd, a SONY subsidiary, in a classic business email compromise (BEC) attack.
The United States has returned $154 million in Bitcoins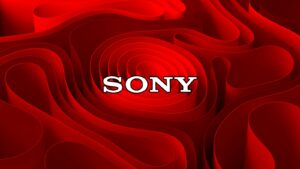 "According to the government's complaint, Rei Ishii, a Tokyo-based employee of Sony Life Insurance Company Ltd. ("Sony Life"), allegedly stole $154 million from the company's financial accounts," the Justice Department announced today.
"Ishii reportedly did this by fabricating transaction instructions, causing the monies to be transferred to an account at a bank in La Jolla, California, that Ishii controlled."
Ishii allegedly changed the transfer address for a Sony Life transaction to a Silvergate Bank account he controlled, according to court filings. Ishii then used Coinbase to convert the stolen monies into more than 3879 Bitcoins, which he then sent to an offline cryptocurrency cold wallet with the Bitcoin address bc1q7rhc02dvhmlfu8smywr9mayhdph85jlpf6paqu.
Ishii sought to persuade his boss and several Sony Life executives not to help investigators by emailing them a ransom message composed in English and Japanese after converting the money to Bitcoin.
"We will return the monies if you accept the settlement. It will be hard to retrieve the monies if criminal charges are brought "The note continued.
"We might disappear behind all of this, but one thing is certain: you'll be right there with us. We highly advise you to refrain from communicating with any outside party, especially police enforcement."
Following an FBI investigation, cryptocurrency was taken. After obtaining the private key, which allowed all of the bitcoins to be transferred to the FBI's Bitcoin wallet, the FBI seized the 3879.16242937 BTC in Ishii's wallet on December 1, following an investigation in coordination with Japanese law enforcement agencies.
"As soon as the crime was discovered, Sony and Citibank notified and cooperated with law enforcement, and the FBI worked in conjunction with both to find the monies," said FBI Special Agent in Charge Suzanne Turner.
"Second, the FBI's international presence, which includes our Legal Attaché offices and pre-existing connections with foreign countries – in this case, Japan – enabled law enforcement to coordinate and identify the subject." The Metropolitan Police Department of Tokyo detained the 32-year-old Ishii the same day and charged him with acquiring $154 million in illicit money transactions dating back to mid-May.
"This case shows how FBI investigators and Japanese law enforcement worked together to trace down this virtual cash. Criminals should be aware that cryptocurrency cannot be used to conceal ill-gotten gains from law enforcement "Randy Grossman, Acting United States Attorney, said.
If you find this article informative then do share it with your friends and family!
Also read: Bitcode AI
Also read: RadioShack returns as a cryptocurrency company
Comments
comments