SEC execs said that his goal for regulating the cryptocurrency space was to bring, "these platforms, the exchanges, the lending platforms into compliance." "They can do that appropriately working with the SEC, or we can continue on the course with more enforcement actions," Gensler said at the time. "And I would have to say that the runway is getting shorter."
Asked whether the SEC had engaged with crypto firms on this process, Gensler said: "It really is on these entrepreneurs and business leaders in the crypto space." However, the SEC's talk is not matched with clarity offered to the leaders in the space referenced by Gensler last year. "When we ask specific questions: How do we get to a path to registration? There's never an answer."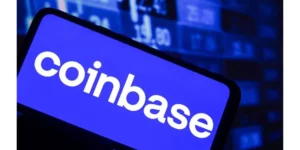 Amid an impressive rally in the cryptocurrency market, one would expect to see shares of Coinbase (COIN 10.62%) move higher. However, today's impressive 9.2% move in Coinbase stock as of 1 p.m. ET suggests there's more to the story than token price appreciation.
That's because most major stocks are trending lower today following a lifeline being handed to First Republic Bank yesterday by a consortium of large U.S. banks. The move was coordinated by regulators looking to stem contagion fears in the banking sector.
In addition to surging token prices, Coinbase has seen significant buying pressure as it ramps up its rhetoric against the SEC's calls for compliance. In reference to SEC Commissioner Gary Gensler's demands that crypto exchanges register with the Securities and Exchange Commission, the company's chief policy officer recently said in an interview that "there's just no way to do it."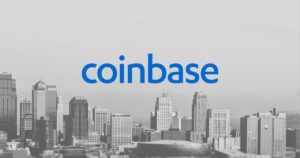 Additionally, as the regulatory environment becomes increasingly unfavorable in the U.S., Coinbase has announced that it's working on potentially launching a crypto trading platform outside the country. This move is currently being discussed with institutional clients, which might have shared such concerns with the largest crypto exchange in the United States.
It's also true that the collapse of Silvergate, SVB Financial, and Signature Bank over the past week has rocked investor confidence in the crypto sector. Cryptocurrencies and crypto-related companies such as Coinbase have seen significant selling pressure as investors weigh the potential impacts for companies like Coinbase that provide traditional finance on-ramps to the crypto sector.
With regulators seemingly willing to allow banks with close ties to crypto to go under, investors have been rightly spooked about any company providing such services. That said, since hitting a low of around $50 per share a week ago, Coinbase's stock price has rallied approximately 45% over the past five trading days. Investors appear to be taking the view that Coinbase could come out of this mess a winner.