Today, a trending tweet brought attention to an unpleasant software limitation with Apple TV. In order to do actions like accepting new iCloud terms and conditions or updating their Apple ID settings, users must now have access to an iPhone or iPad as a result of a recent software upgrade.
Even though the majority of Apple TV 4K users are firmly integrated within the Apple ecosystem, this is only sometimes the case. The Apple TV could be used independently until recently. It was supposed that it was an independent, non-accessory device. But now it isn't anymore. Also left behind by these developments are Apple TV users who own Macs but need personal iOS devices.
The majority of Apple TV features can be used without additional Apple devices. You can add apps, make purchases, and entirely independently set up the Apple TV. If sometimes required, standard Apple ID management tasks can be carried out through a web browser on a PC.
However, there are some actions that the Apple TV requires you to complete on an iOS device logged in with the same account. These chores are more common than ever as of tvOS 16.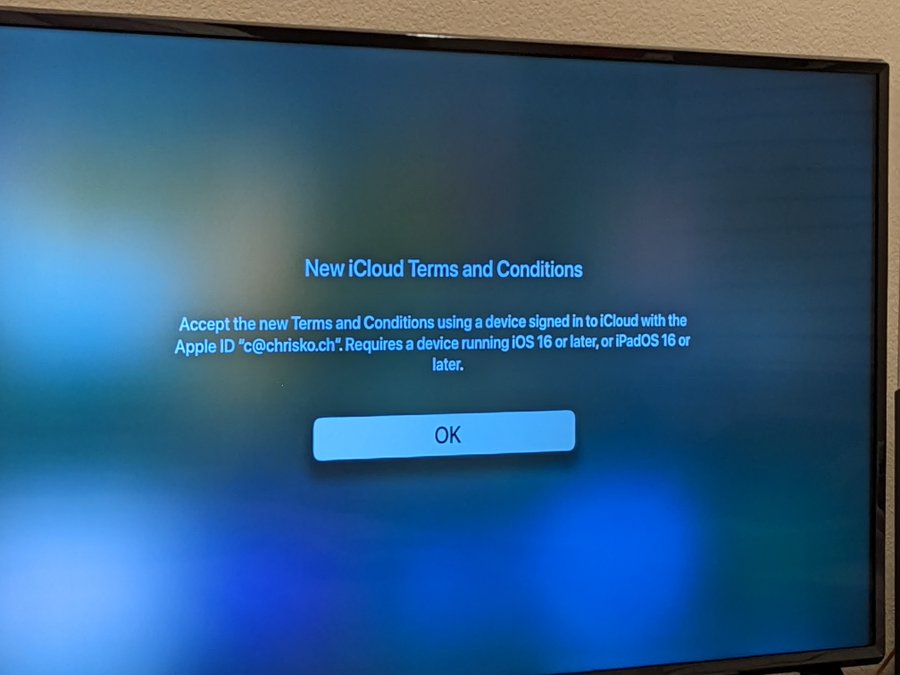 Now only iPhone users can access the earlier standalone device
The box states that you must use an iOS device to read and accept the updated conditions on the Apple TV rather than doing so on the television itself. In particular, an iOS device running iOS 16 or later on the iPad.
The minimal OS requirement excludes not only those who own no other Apple products at all but also those who, for example, have a new Apple TV but an older iPad generation.
By placing their iPhone close to an Apple TV, users may get a similar popup asking them to "update their Apple ID settings."
These prompts are temporarily dismissible in both situations. But unless they are resolved, they frequently come back. It's possible that some system functionalities won't be accessible until they are fixed. But there is only one method to do so if you have an iPhone or iPad on hand that can run the most recent OS version.
The new update from the iPhone is annoying the customers. Considering these obstacles, the Apple TV can no longer be regarded as a standalone device, even though a non-zero number of users have done so for many years up until now. However, earlier, the users didn't need an iPhone for Apple TV.