The latest inflation numbers from Tokyo indicate that prices in the Japanese capital have hit 4% for the first time in four decades. The data, released by the Tokyo Metropolitan Government, shows that prices of goods and services in the city have risen at an annual rate of 4% in December, the highest level since November 1981.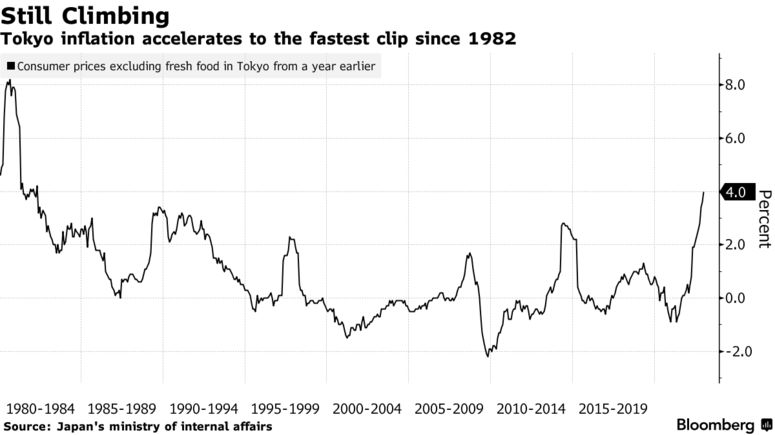 This is a significant development, as Japan has struggled with deflation for much of the past two decades. The country's central bank, the Bank of Japan, has implemented several monetary policies in recent years to try to boost inflation and stimulate economic growth, but progress has been slow. The latest numbers suggest that these efforts may finally be starting to pay off.
The main driver behind the increase in inflation is a rise in food prices, which have surged by over 8% in the past year. This is largely due to the impact of a series of natural disasters that have hit Japan in recent months, including typhoons and a drought, which have damaged crops and driven up prices.
A majority of items in Japan's consumer price index (CPI) have seen price increases, with processed food seeing the biggest jump in prices.
The data shows that out of the 522 items included in core CPI figures, 376 items have seen a rise in prices. Processed food prices increased by 7.5% in comparison to the previous year, the highest rate since 1976. According to a survey by Teikoku Databank, food costs are predicted to continue to rise in 2023.
The impact of inflation on Japan's economy
The data firm also suggests that at least 7,100 grocery items will likely see a price hike this year, specifically processed foods. Tokyo's inflation rate has exceeded the Bank of Japan's 2% target for seven months, however, the central bank does not believe this trend will continue and expects prices to fall below 2% next fiscal year.
However, some experts point out that this sudden inflation spike is also the consequence of the monetary policy put in place by the Central bank, known as "yield curve control" which involves targeting a specific interest rate and buying government bonds to achieve that.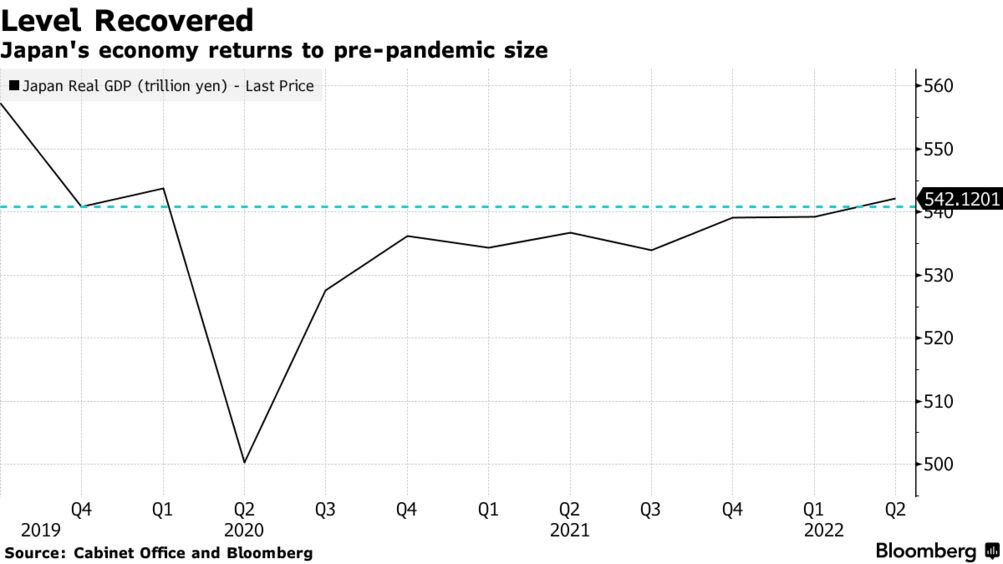 The Bank of Japan has stated that it will continue to maintain its current monetary policy to achieve its inflation target of 2%. However, they will be closely monitoring the inflation rate and its underlying factors, to decide whether to adjust their monetary policy in the future.
The rise in inflation may also have implications for the broader economy, as it could lead to an increase in interest rates and affect the value of the yen. It will be important to watch how these developments play out in the coming months, as they could have a significant impact on the Japanese economy and the global financial markets.