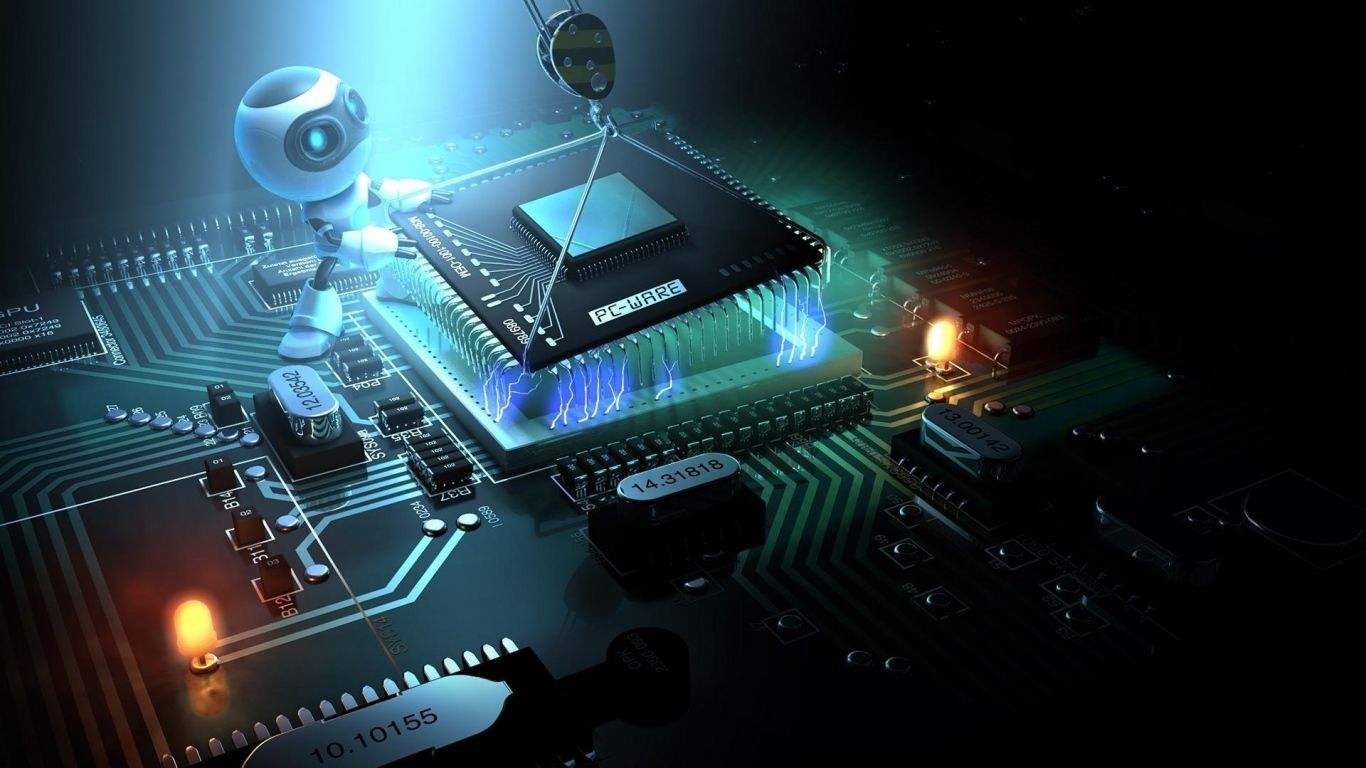 We live in a world where what's new and exciting today might be a history tomorrow. Two decades ago, no one would have thought that we will own a device which will do everything that we command, like setting up an alarm, playing music, and booking tickets, just with a touch or now, just the voice. 

A decade ago, Nokia was the most used mobile and just 5-6 years later, Nokia had to shut down and relaunch itself to cope up with the pace of tech. That's how fast technology changes.
So here, we bring you the top 5 trending tech.
1. Apple Becomes the First Trillion Dollar Company
A company that was on the verge of going bankrupt in 1997, is now the first public traded company to reach the $1 trillion milestones. It all started in 1st April, 1976. (Unlike most of us, Steve Jobs was not fooling around that day). The tech giants have shown how to reinvent oneself and then went on to become one of the biggest and undoubtedly, one of the richest tech companies.  Find out more on the video by the ABC News.
2. Best Mid-Range Phone of This Year? 
The new Honor Play was launched in India on 6th August. What's special about the phone? Well, everything! The new look, the touch of Artificial intelligence, camera, and other in-built features. Honor Play is powered by the Kirin 970 which ensures fast connectivity, computing ability, and the long-lasting battery life. Find out more about the new powerhouse from the Technical Guruji.
3. Smartphone Features that can Save Your Life
We all own a smartphone. But do you know why they are called 'smart'? Because, other than doing the light stuff like entertaining us, these phones have many features that can help us in uncountable ways. Yes, seriously! Your smartphone can save you in an emergency. But for that, it's very important that you're aware of those features. Let's try to explore them on this brilliant video by The Bright Side. 

4. Facebook Dating App
Waiting for a month for the love letter to arrive! Secretly hiding those letters inside your room and reading them again until you get a new love letter from your love! That feeling is…. how will we know, right? 

Well, fortunately, or unfortunately, yes. We don't need to wait for letters or even phone calls. With the apps like Tinder, Clover, OkCupid, We are just a swipe away from dating. And now, with the tech giant Facebook announcing a dating app, it cannot get any better. It might be a bad news for the existing dating apps, but for the users, well, happy dating!
Find out more on the 11Alive news video.
5. Future of the Tech – Flexible Electronics
From radios to televisions to smart touch technology. What's next? Ladies and Gentlemen, it's the flexible electronics – the future of techs. But how can a solid mobile or television be flexible like an elastic? Well, check out the video by the Technical Guruji.
---
That was our list of the top 5 trending techs.
Credits: 
 The ABC News 

 The Technical Guruji
 Bright Side
The Technical Guruji
11Alive
Hdwallpapersrocks.com
And of course, YouTube.
Do you know any other trending tech we missed? Feel free to comment below. 
Comments
comments