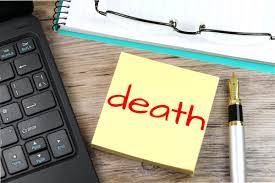 In the chain of unfolding incidents involving the deaths of top officials in Russia, the country saw the death of Ravil Maganov, chairman of Lukoil, deemed to rank second in oil production. The chairman reportedly died after a plunge off of the hospital building. The report which relied on multiple sources confirmed the development. However, the events preceding the chairman's fall could not be ascertained. Lukoil employees expressed grief and mourned the demise.
Lukoil's many thousands of employees mourn deeply for this grievous loss and express their sincere condolences to Ravil Maganov's family," it said.
Series of Deaths
Russia has recently seen the deaths of a few other executives having links with the energy sector. Reasons for death in all such cases remain to be ascertained. The first such death was reported in the month after Russia invaded Ukraine.  Alexander Tyulakov who worked at Gazprom was found dead in his garage. Gazprom looks after Nord Stream one, which is one of the longest pipelines from Russia to Europe. Russia decided to reduce the supply of streams to 40% in the month of June. According to reports Russia's energy takes care of 23% of the world's demand. Russia has also been deemed the Energy superpower of the 21st century.
The second death reported was of a manager from Russia's gas producer Novatek, who was found dead along with his entire family in the month of April. Novatek is the second largest gas producer in Russia, having more than 20 years of experience. It is also the largest natural gas producer company in the country.
Protest Over Russian Invasion
As per the reports, the company was among the companies which had registered its protest over Russia's decision to invade Ukraine. It had urged Russia Co to end the war at the earliest calling it tragic.  Magano who joined Lukoil in 1993 was believed to be one of the close associates.
Suicide
According to at least two sources closely related to the deceased Maganov, discarded the suicide angle of death. Other sources associated with the company said that the management believed that Maganov killed himself. The sources however lacked proof to consolidate his case. According to the official statement from the company, Maganov passed away due to a life-threatening illness. The police are yet to comment.