"Me and my friends had a keen interest in attending local events that can connect us with the local community. However we always found it very difficult to find events of interest in one single place. That gave the idea about genuine lack of a platform that can bring the organizers & attendees together, and cater to needs of both of them. That is how Townscript came into picture" says Sachin Sharma, the founder at Townscript.
Townscript is a self-serve marketplace for all local events & activities happening around. Event organizers can sign-up on Townscript website and create the online registration pages for their events. Event attendees then can complete the registration on those online event pages. Till now the company has registered numerous workshops, adventures, tours, trainings, meetups, parties, conferences, concerts & courses.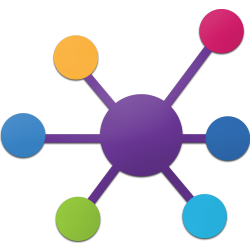 Townscript offers a platform centric approach where they don't take details from organizers and list them out on Townscript but allow organizers to use it themselves and manage their registrations on their own via dashboards. The company also has a huge focus on mobile and are keen on bringing the events registration experience on mobiles.
Sachin Sharma founded Townscript in May 2012, 5 months before his marriage! Sachin is IIT Kanpur graduate, who joined software firm Synygy India post graduation. In 2010, he Co-founded small mobile startup with a college friend. He has a long experience in building products over web & mobile. He was joined by Sanchit Malik in August 2013. Sanchit graduated from MIT Pune. He has been Co-founder of a promising Travel startup in the past. He is now responsible for business development & sales at Townscript.
The company plans to become a one stop show for all kinds of local events. With this in mind the company plans to add series of innovative social features on web and mobile app. Also they plan to go very aggressive on getting more and more events on their platform in the near future.