The word Maanbindu means a person or a person's work or a thing that epitomizes success & pride. It is was Yogesh's pride in Marathi language and culture and his keen interest in Marathi entertainment space that made him start Maanbindu in 2008.Yogesh Pitale started Maanbindu as a community on Orkut where people could share their stories, poems, views etc.  From something that started as a social group for people with common interests, Maanbindu today has expanded into multiple arenas of the Marathi entertainment industry.

The company today hosts a web portal www.maanbindu.com which covers activities such as marathi music, films, plays & artists.  In 2012, Maanbindu launched their own music label Maanbindu Music and today are a registered member of Indian Music Industry (IMI). To promote and distribute Maanbindu music, the company has released its own concept called Maanbindu Music Shopee  using which they promote and sell music on more than 590 other blogs and marathi websites. In 2013, the company launched its own music concert called as 'Aamachi Gani' to promote music released by them. This show is anchored by famous actresses Spruha Joshi.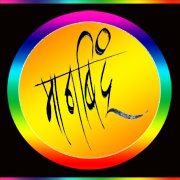 "When we started our web portal, we did not face much competition in the Marathi entertainment web portal space. When we started our music label we had to compete with well established music labels like Fountain music, Sagarika Music, Universal Music. When we started our own concerts the competition was much bigger as so many artists, organization were already doing it. As we are getting bigger, the competition is getting tougher. It's a very healthy sigh" says Yogesh, CEO at Maanbindu. The company which was founded by Yogesh and his friend Samir Karve now employs 7 people who handle core business and lot of others who work on assignment basis as and when required.
A keen sense of giving back to the community is what makes Maanbindu stand out from the rest . "We must do something for the community that we grew up with! Its our social duty and it gives you a feeling of dignity.  On the other hand, looking from a purely business perspective, there is a huge un-catered market that one can capture. A lot of people are still struggling to cope with ever changing technology. By serving them we are serving our country" says Yogesh !
Comments
comments