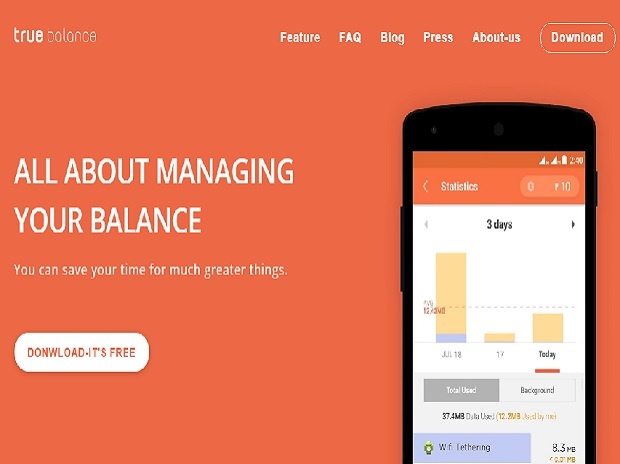 True Balance, which is a mobile balance management service startup, has now secured $23 million in the funding round of Series C from a slew of investors, according to the report.
True Balance will now be going to use the funds to expand its loan book, bolster its technology and business-focused talent acquisition effort across the geographies, as well as towards the marketing.
While, to date, the company has raised $65 million from investors.
"We aim to strengthen our data and ACS (alternate credit scoring) strategy to provide better financial services to our target—the next billion Indian users. Our goal is to reach 100 Mn digital touchpoints and become one of the top fin-tech companies in India by 2022," Charlie Lee, founder of True Balance, reportedly said.
True Balance was launched by Charlie Lee in 2014. It converts a text message with an available balance to infographics so that the users can easily check the balance, recharge their balance, track usage data, and purchase a prepaid account.
True Balance wallet lets the users pay in advance for the mobile recharges. Users can also send money to each other with the help of a UPI. Since then, it has evolved into a financial services company.
Comments
comments