Freelancing was still in its nascent stage till early 2014 but it is now growing rapidly due to increasing internet penetration and demand of skilled workforce globally. The important reason for the change in this trend is that Asia is seeing a vast growth in skilled workforce which is also English speaking, this workforce is majorly attracting the world to hire them. Launched in Sep'14, Truelancer is an on demand curated freelance marketplace, they presently have more than 1,50,000 Freelancers who are available to be hired as developers, designers, content writers, virtual assistants, growth hackers and social media experts. They are focused on Asian Market which is growing rapidly and their aim is to get 35 Million freelancers in next 3 years; the industry is expected to grow 10x that is around $15B industry in next 4 years, and Truelancer is focused on bringing these new generation skilled professions on its platform. It competes directly with Global Players like Upwork.com and Freelancer.com.
Compare & Hire in Marketplace 2.0
At Truelancer they are building the Marketplace 2.0 which is more focused on creating better values rather than just transaction focused. They have introduced 'Compare & Hire' which has helped employers life easy by helping them to finalize the right freelancer after receiving many proposals. They also have a 5000+ curated service listings which helps the freelancers sell more and sell 24×7. They are building the first of its kind collaboration tool which will change how freelancers and employers work remotely. It helps both new and experienced freelancers to get work and connect with employers around the world.
The Truelancers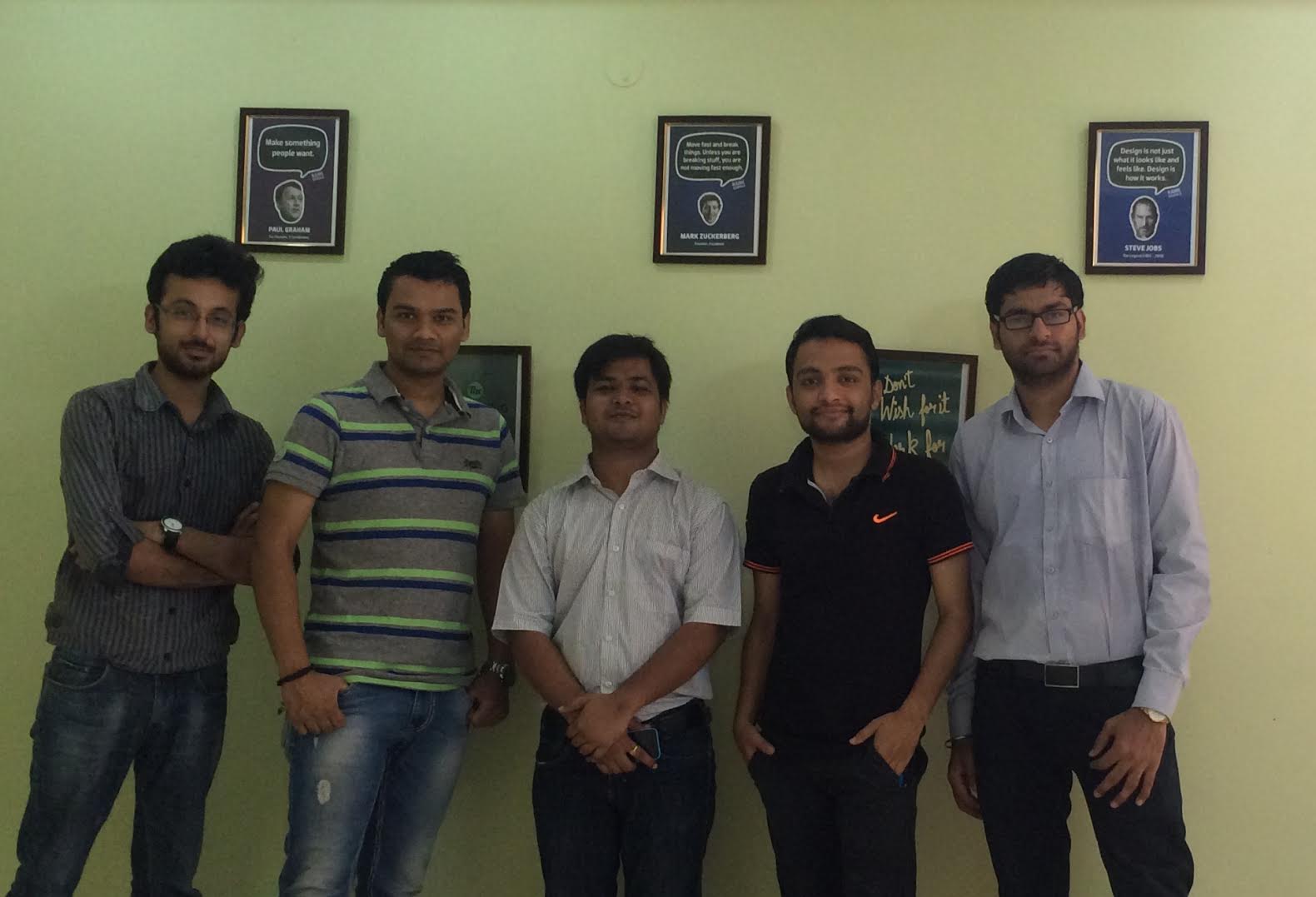 Truelancer was started by Dipesh Garg along with Rajshekhar. Dipesh is a Product Guy and takes care of the platform and community. He has previously built many successful internet businesses. Rajshekhar is a Security Researcher and takes care of growth and marketing at Truelancer. Dipesh and Rajshekhar started working on building the platform in March, 2014.
I always wanted to build something which can impact life of millions of people.
By building Truelancer, Dipesh feels he is working towards that vision which will help people around the world make their living from Truelancer and have a free and happy lifestyle and they will be able to enjoy their work. He believed that building something needs 100% commitment, and left his job for Truelancer.
Currently they are a team of 5 people helping out more than 150,000 people every month who use their website. They are available to people around the world and have business setup in both India and US. They are committed to build the next generation Virtual Workplace.
The Freelancing Challenges
Truelancer is a Global Platform from day 1 but every country has its own rules for payments and work contracts, to handle all of them is a big challenge but slowly with feedback from the community they are able to overcome those challenges. Another important thing is to maintain the quality mix of talents on the platform and they are always working actively on it.
The Freelancers' Journey
They launched their website in September, 2015 and since then they have seen really good response and it has been an amazing journey for them. They are a part of Startup Tunnel, where the Youngest Entrepreneurs are invited to Economic Times Entrepreneurs Summit and have recently been shortlisted for Top 100 Asia Technology companies.
The most exciting part of their journey is still remembered. It was during the 1st project that was awarded during night and the morning their team saw it. The team was overjoyed to receive positive feedbacks from people of different countries who are using their platform. Some of their achievements include Natasha, a student from Serbia, who earns from projects related to content writing. Rahul Rakesh who started as independent freelancer on their website, now owns a business with a team of 5 people in just less than a year.
We are blessed by our community and the love they have shared with us
At Truelancer, they are focused on helping people get more work and they are also working on educating them so that they can perform well and work with global clients. They will also be launching their product for enterprise which will bring more work for the freelancers. They have already received investments from angel investors and very soon they will be raising another seed round funding to fuel their expansion plans and empower the Global Workforce.