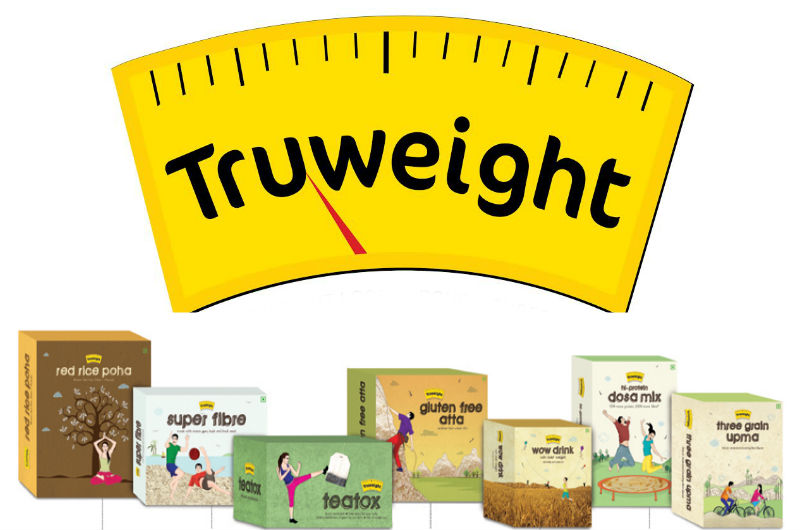 Vishnu Saraf and Megha More were running a fitness club called Identity in Hyderabad when during one of the customer surveys they realized that some of their customers were not happy. Even after sweating it out in the gym, they were not losing weight. "We knew that exercising regularly will lead to high fitness levels and might not necessarily lead to weight loss. For weight loss we needed to monitor peoples food habits. When we studies the existing weight loss options in the market, we realized that there were a number of options such as massages, belts, pills available but according to us these were not necessarily healthy options. This is when we decided to come up with a complete weight loss and fitness solution that was a combination of food and exercising," says Megha More, Cofounder, Truweight.
Fitness industry in India is sure seeing a lot of interest in times of today. The fitness market in India is growing at a rate of 25 to 30 percent owing to a lot of education and awareness regarding fitness and an increased discretionary spend in the country.  The industry is seeing a lot of youth and women emerging as their new market segment and contributing immensely to the growth of this industry in India.India has one of the lowest market penetration in Asia. The average market penetration in Asia is 3.75 % whereas India sees a market penetration of 0.37% as per the report by International Health, Racquet and SportsClub Association. The penetration is 12% in USA and other developed countries in Europe. These numbers show that there is a huge potential for growth in this industry.
There are a lot of varying perspectives coming from different segments of the food industry as to what is the best way to lose weight and become fit. More and more opinion is tilting towards the fact that eating healthy food and moderate exercise are the best solution to this problem. "We wanted to focus on right foods that would be best for your body from a fitness and hormonal perspectives. Even when it comes to weight loss it is what you eat that will be stored as fat or burnt as calories. Eating right and healthy is the best solution to weight loss.We therefore decided to come up with our proprietary program as well as food products as our solution to this issue, " says Megha.
Truweight today offers customized weight loss package which is a combination of their own "Super Foods" and customized proprietary  nutrition mentoring plan. Superfoods are nutrition rich food that are extremely beneficial for health and fitness. The company today has about 30 food products made inhouse from 25 such super foods such as barley grass, alfaalfa grass, acacia gum, herbs, foxtail millet, among others. "With our program we help you lose weight and maintain that weight in the long term," says Megha. Truweight today has a team of 30 dieticians working with their clients to provide personalized fitness and weight loss solutions.
With a number of fitness clubs, personal dieticians and other weight loss alternatives available in the market today, Truweight sure faces a lot of competition. "Our differentiation is going to be our use of technology which will help us achieve scale," says Megha.
Till today the company has served about 6000 clients and has about 1000 active clients at this point.  70% of their clients have successfully lost weight and have managed to maintain this weight. Some clients who could not lose weight as they could not stick to the diet have also mentioned a number of health benefits. 90% of their clients today are happy, healthy and satisfied. The company today has 7 centers in Hyderabad and is setting up a few in Bangalore.
In May 2015, Truweight received an undisclosed amount of funding from Kalaari Capital. The company is planning to use these funds for building a tech team to come up with an app that will help the company achieve massive scale in times to come. The company is also planning to set up an online store for health and fitness products by the end of the year.
The company will also use the funds to create more proprietary food products as well as on marketing. Th company is planning to set up their own facility for manufacturing food products.
The company has also shifted its headquarters to Bangalore and after having created a considerable presence in Hyderabad is planning to set up a few more centers in Bangalore by the end of the year. "October onwards you will see a completely new and better version of Truweight," Megha promises us.
Comments
comments