Billionaire Elon Musk, took control of Twitter in October 2022. Ever since then the firm has undergone various adjustments. Such adjustments over the past several months have had an effect on the firm as well as the users of the social networking platform.
As of right now, several people claimed that the most recent version deleted a function. The "send a Direct Message" feature from personal profiles has reportedly been eliminated in the most recent Twitter version, according to users of both Android and iPhone devices.
The DM option wasn't present on any of the accounts, since we were able to verify using an Android phone. Although other iPhone users have also experienced this problem, it doesn't appear to be hitting all iOS-powered products.
The discontinuation of such an useful option has not been publicly confirmed by Twitter. Additionally, the corporation may have altered the DM button accidentally or as a consequence of a glitch that affected several mobile users.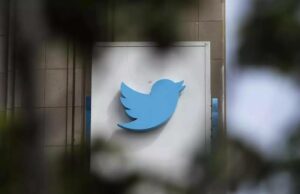 DM on profile: Describe it
Every Twitter profile has a DM function that enable people to contact another account directly from their profiles. The DM button was originally located next to the notification and Following (or Follow) buttons on mobile devices. This option is no longer visible in the applications. On Twitter's web application, the instant message option still seems to be visible.
DM on profile: How it is affecting
The DM option has been removed, according to various Android users, among whom are also Twitter users. However, several iphone owners also have mentioned this problem, whereas other iphone owners stated that the button was operating correctly for them. A person said that the option was gone on his Android smartphone, but that he could view it on an iPhone that was logged with the same account, based on a report by 9to5Google.
The firm may soon fix this problem. However, users can still initiate a direct message on Twitter in the interim. Users have to use the messages tab to look up the account they want to message.
Latest changes on Twitter for Android:
In over the last week, Twitter has made some major updates to its Android client. Android phones may now sign up for just a $1/month Twitter Blue membership. In addition to getting a blue checkmark on their profiles, Twitter Blue members will get priority in searches and chats.
For its Android users, the firm just introduced the "For You" page. Rather than displaying tweets chronologically, this tab displays them using an algorithm. It's essential to remember that the iOS app already has these functionalities.