After Elon Musk took over Twitter, the platform has been witnessing several changes. On Wednesday, Twitter faced a major outage when an employee deleted some important data and information by mistake from an internal service, as reported by Platformer. 
It made it difficult for many users to tweet or retweet. They were guided with an error message that stated, "You are over the daily limit for sending tweets."
Although the Chief Executive Officer, Elon Musk informed the new limit of tweeting to be 2,400 times, users were still unable to tweet, not even for a single time.
Later, according to a message seen by Kali Hays of Insider, one of the employees of Twitter named it "a massive outage.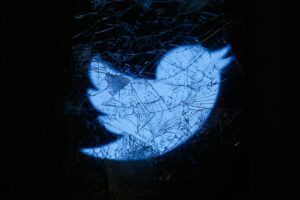 Twitter tweeted after 2 hours after several users started reporting the problem, "Twitter may not be working as expected for some of you. Sorry for the trouble. We're aware and working to get this fixed."
This problem arose because one of the employees deleted the internal service of the platform accidentally and the team that worked on this department left the company months ago, Platformer reported.
Elon took over Twitter in October, and by November onwards he started becoming very strict with cost-cutting in order to repay debt. He sent an ultimatum to all the employees making them choose between working "extremely hardcore," or leaving the company.
The ultimatum mentioned that the workers will need to devote "long hours at a high intensity" so that they can "build a breakthrough Twitter 2.0."
Several employees have been laid off in a massive layoff that happened months ago. The employee numbers have dropped down to 2,300 from 7,000 as Elon reported.
Elon also took measures to cut costs. He reduced many sections of the platform, withheld rent, and removed even the helping staff of the platform.
The outage has received several criticisms from different personalities. Marc Andreessen, who helped Elon in a fund to take over Twitter, has criticized the platform for frequent changes and new settings.
Even the co-founder of Twitter Jack Dorsey condemned the platform. He previously used to cheer Elon Musk for his service.
After the incident, Musk emailed the Twitter workers telling them to "pause new feature development" in order to ensure "system stability and robustness," Fortune first reported.