Guess who turned 10 this year! Twitter one of the largest and most popular social networking sites is all pumped up as it celebrates its 10-year anniversary.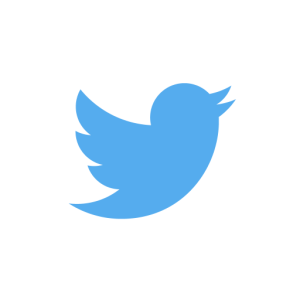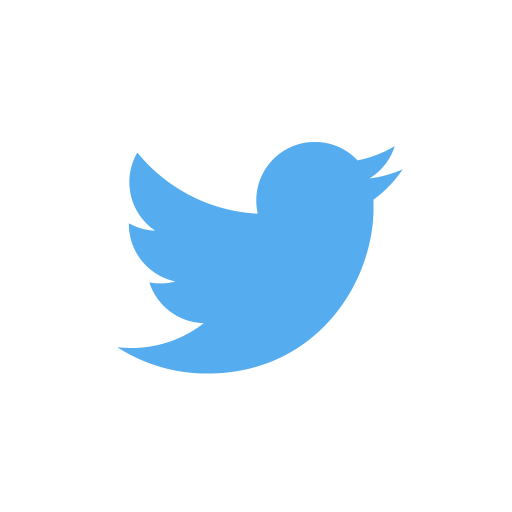 "Express your thoughts, ideas and knowledge to the world in an instant, with twitter's 140 characters" – That's how it started.  And as expected, people nowadays resort to this medium to share their stories, spread information and basically engage in interacting with the world. Providing a medium where we get to rub shoulders with the creme-de-la-creme of society is in fact what made twitter this glamorous. All in all, the world is practically your oyster. In your hands, lies the power to make the public laugh, cry, sympathise or simply disagree with you.
The Journey thus far
From initially conceived as an SMS based social networking platform, twitter has come a long way to its present form of an information cum micro-blogging tool. The journey has seen it all: from being the main center of attention to having garnered 320 million users worldwide to dwindling market shares owing to relapsing profits.
But over the last couple of years, twitter has been witnessing a stagnant user-growth pattern compounded with almost no increase in businesses that use the Twitter platform.
Although it has been quite a bumpy ride with lots of ups and downs due to unpredictable market trends, twitter manages to hold its stand because of immense number of movie star and famous personalities as its users.
Related Read: Twitter in the news 
The Road ahead for Twitter
Today Twitter is out to redefine its laws of existence. But while it's posed as a simplification of the 140-character rule, the change will reshape information density, conversation style and self-promotion in the app. Essentially, media attachments and @reply usernames will no longer count toward the 140-character limit, you'll be able to retweet yourself, and tweets that start with @ will go to all your followers once Twitter rolls out the new system.
The Impact of the 140+ characters
Here's how this will impact the Twitter that 300 million people have ingrained into their life, and billions more never figured out.
Wordier tweets — media attachments don't count
You won't have to say less to show more. Indeed, 140 characters is already a compression of the way most people think. We'll frequently exploit the extra 24 characters, filling them up.
Twitter will be less jaunty and interrupted. You'll spend more time smoothly scrolling the feed or watching clips that truly interest you than rapidly popping in and out of the media viewer, confused or unsatisfied.
Images, videos, GIFs, tweet quotes or polls will come with longer descriptions. You'll know more about a video before you watch it, so maybe you won't need to watch it, or maybe you'll be sure you do. You'll better understand what a photo is instead of just staring at it. You can extol the intelligence or idiocy of another's tweets and your own when you quote them, with more room for analysis.
Links will continue to count against 140 characters. On a whole, the information density of Twitter will be diluted. It will be harder to skim through the text of your feed because there is going to be more of it. You might read longer tweets and fewer total tweets per session.
Twitter's magic is the expedited consumption of condensed knowledge. Now you might learn more about less instead of less about more.
Deeper conversations — @replies don't count
Twitter is replacing the cramped canoe for a spacious yacht. Talking to someone instead of everyone won't reduce your room to speak. You'll no longer have to trade clarity for more conversation partners.
The Twitter canoe, where more and more usernames overtook more and more space for words in a reply until the exchange ran aground, also kept conversations from becoming endless. It created a life cycle. Twitter is mobile, and you might not want discussions to spill over your coffee break into the rest of your day.
As a discussion encompasses more people, ideas won't have to be folded smaller and smaller. That will encourage debates and chit-chats that are more exhaustive, both in the sense that they will be more comprehensive but also more tiring.
Smarmier self-promotion — re-tweet yourself
Why write something new when you can bombard your followers with what you already said? Clamoring for page views on your blog posts or conspirators for your call to action will get easier, and less exciting.
Twitter is already a broadcast platform, where people care more about their motives than their audience because, hey, they followed you by choice, right? They're not your "friends" and they're not obligated. You'll have another way to assault their eyes.
But also to combat the temporality of the rushing stream, Twitter is getting more algorithmic, though it's still mostly a chronological queue where few read everything from everyone they follow Retweet yourself 12 hours later and you might find a whole new crowd consuming your content.
Say more about what's happening! Rolling out now: photos, videos, GIFs, polls, and Quote Tweets no longer count toward your 140 characters. pic.twitter.com/I9pUC0NdZC

— Twitter (@twitter) September 19, 2016
Oh you Beauty!
Within a span of 10 years this company has succeeded in achieving fame that only a few could ever dream for. Here is to wishing that twitter goes on to soar new heights and continues to captivate the minds of its users. And let the world keep using this micro-blogging tool to bring humans together everywhere.
Comments
comments