According to an email analyzed by The Wall Street Journal, Musk claimed that Twitter Inc. workers will be given stock awards based on a worth of about $20 billion, which is lower than 50% of the $44 billion that he spent for the firm last year.
Mr. Musk in a note to staff said he was optimistic about the social-media company's future. "I see a clear, but difficult, path to a >$250B valuation," meaning stock granted now would be worth 10 times more, he said.
In the mail, CEO Elon Musk added that Twitter is shifting so rapidly that the firm "can be thought of as an inverse startup." According to the mail, he claimed that major changes were required in order to avoid Twitter from going out of business.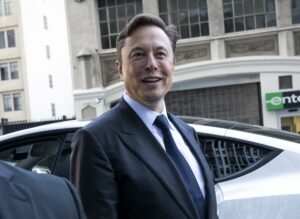 The updated worth represents the struggles Twitter has endured after Elon Musk took over the business. Twitter's primary revenue stream was endangered when several leading brands quit advertising on the site, however, the firm has been attempting to attract clients back. Platformer and the Information both reported previously in the mail.
Several of the co-investors that supported Mr. Musk's acquisition of Twitter, Fidelity, wrote down 56 percent of its Twitter holdings in November, according to public filings.
Twitter informed workers that it is giving additional equity incentives to employees, which will commence vesting after 6 months, in a separate email sent late Friday that's been examined by the WSJ.
According to the mail, the company is planning to hold a liquidity event in about a year during which period workers will have the opportunity to cash out a portion of their ownership. No data was accessible regarding the number of staff members who got equity awards.
Since Mr. Musk's controversial purchase of Twitter last year, workers have had a lot of inquiries, including those about payment. According to ex-employees, Twitter frequently provided stock grants as a component of staff pay that vested over time. At several tech organizations, stock-based pay has proven to be an effective method of attracting personnel.
Twitter's press email answered an inquiry for comment with a poop emoticon, which Elon recently tweeted will be the company's default response to media queries.
The new awards, which are distinct from and in addition to any heritage Twitter stock that was exchanged for money at the time of the purchase in October 2022, will vest over a four-year period, as stated in the email.
According to public filings, Twitter spent probably $630 million on stock-based incentives in 2021, the last full year it stated publicly financial statements before going independent. That same year, the firm hired over 7,500 people full-time.
Following Mr. Musk's purchase, there were several series of job cuts and other departures; the firm has not yet revealed the exact amount of staff that it currently employs. In December, Mr. Musk claimed that the company had around 2,000 fewer workers.
According to a regulatory filing, when Elon purchased Twitter for $44 billion in October, the firm declared that equity incentives to workers would be changed into the right to earn money at the acquisition cost of $54.20 per share.
But, as Twitter became a private entity, staff remained to have concerns regarding how it would regulate payroll.