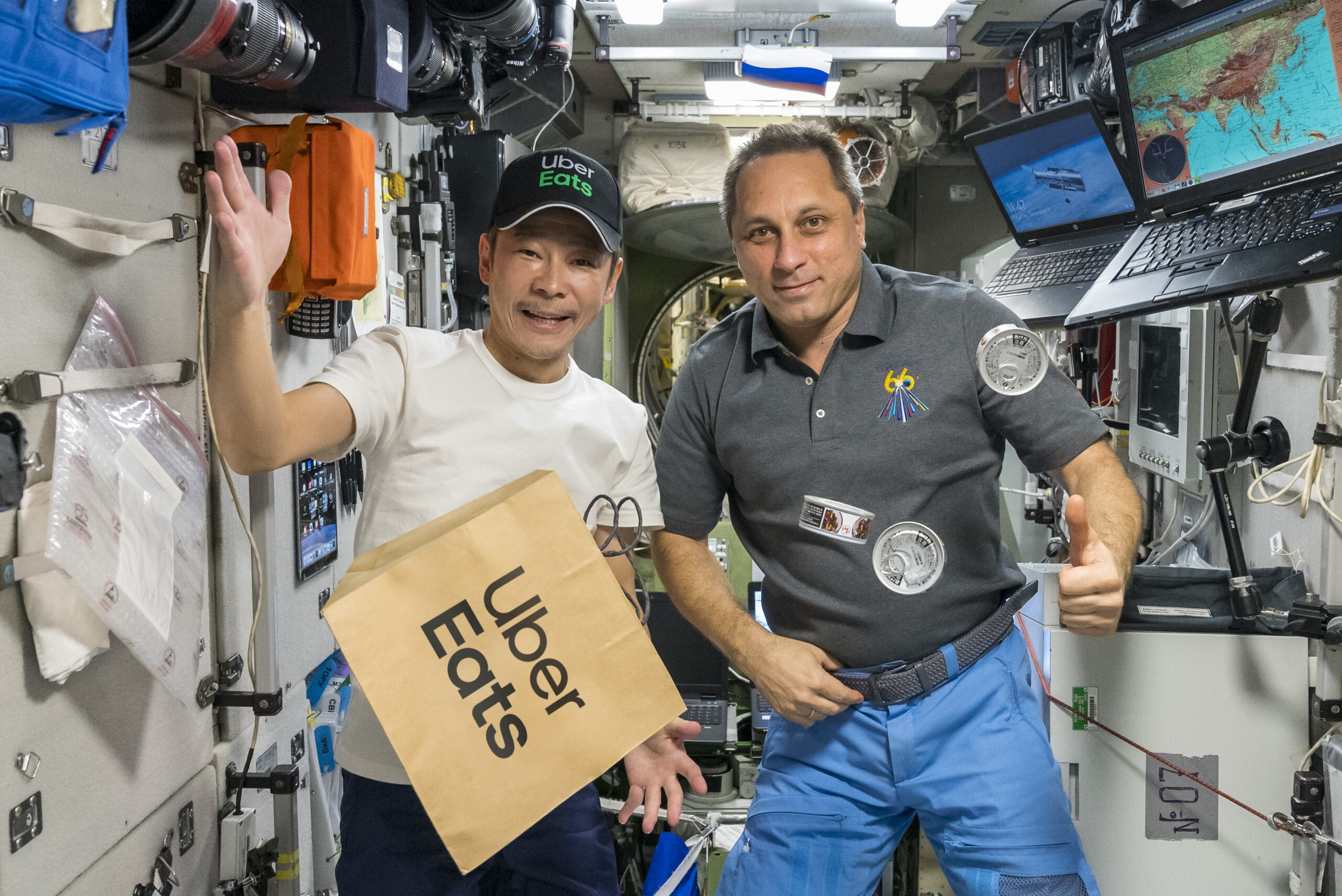 Thinking out of the box is a skill that is of utmost importance to ensure that your business is on track with change and innovation. And it seems like Uber Eats took the whole aspect of the "out of the world" idea to another level because they just made a food delivery. To space! Yes, you heard it right. With their very first food delivery to space for the astronauts in the International Space Station, Uber Eats raised the bar of food delivery services. Because it is not every day that your favorite food delivery service boards a spacecraft to make sure that you get your favorite food.
The What and Why
This is what Uber Eats said in their official press release about the delivery which they count as a monumental achievement,
"This delivery marks one giant leap for Uber as we are committed to helping people go anywhere and get anything – now, including space."
The pandemic had marked a spike in business for online food delivery services. Who wouldn't like to have food delivered to their doorstep? And Uber just widened their perspectives and thought about those astronauts out there who are probably bored by the standard space food. Because the list of the food items they delivered is rather mouthwatering. The food delivered consisted of boiled mackerel in miso, simmered chicken with bamboo shoots, braised pork, and many more.
Our hunger fuels us. Propels us. Inspires us. And it will never be satisfied.
Delivering to more places than ever before @UberEats_JP#DeliveredtoSpace #UberEats
🚀💫✨🌔https://t.co/SENk3c3wq3

— Uber Eats (@UberEats) December 16, 2021
We're out of this world, literally 🚀 🌎 💫✨

Bringing new meaning to go anywhere, get anything.

Congrats to @yousuckMZ #DeliveredtoSpace #UberEats pic.twitter.com/Ii2JUN0ZLy

— Uber Eats (@UberEats) December 13, 2021
Now the next question will be concerning the person who made the delivery. It is delivered to space. Hence, it can't be any random delivery person, and it wasn't. The special food delivery was carried out by Yusaku Maezawa, a Japanese billionaire who traveled over eight hours to make the delivery possible. Maezawa's craze for space is well reflected in the fact that all of SpaceX's tickets for the scheduled tourist flight around the moon in 2023 are bought out by him.
This delivery not only marks the widened radius of an online food delivery company, but also the growing popularity and craze around the commercialization of space travel. However, people are quite divided about this matter and some of the reasons for opposing space tourism are quite valid and justifiable. Because, as cool as it sounds, space tourism is not without its adverse effects. The environmental impact caused by it is something that has to be seriously considered. As they say, every coin has two sides. And it is up to us to choose the side which we deem right.