UniCredit, the Italian bank, is reportedly considering increasing the pay of its Chief Executive Officer (CEO), Andrea Orcel, by 20% to 40%, according to Italian daily-news platform Il Sole 24 Ore. If implemented, Orcel's pay package would increase to 9.0-10.5 million euros from the current 7.5 million euros. UniCredit is currently consulting with investors before making a final decision, and it is not yet clear whether the proposal will be approved.
The bank had previously indicated that it would review Orcel's remuneration ahead of its 2023 general meeting to evaluate whether his performance warranted a pay increase. Orcel's high pay has been a contentious issue in the past, with investors expressing concerns over his salary, which is double that of his predecessor. However, the bank's website shows that the pay reassessment was planned before Orcel's arrival.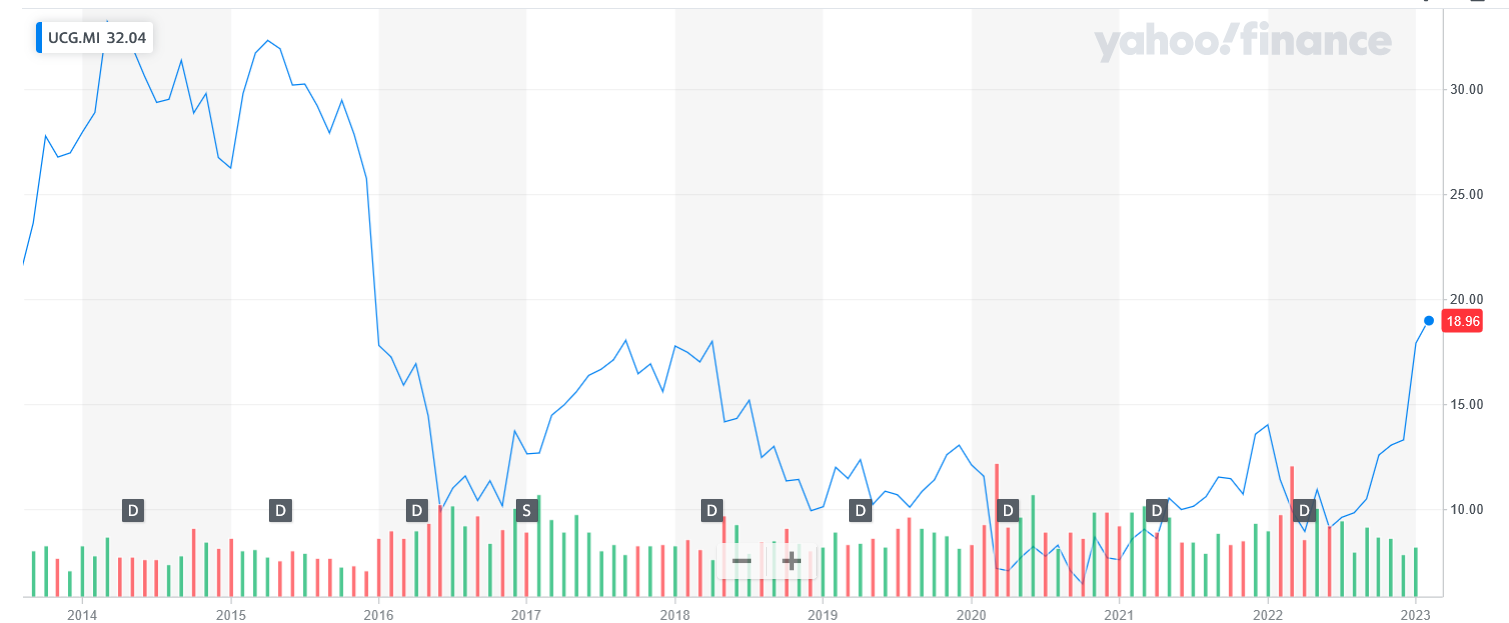 Since taking over as CEO in April 2021, Orcel has focused UniCredit on businesses that maximize returns in relation to the capital allocated to such activities, in order to boost investor rewards through dividends and share buybacks. UniCredit's share price has more than doubled since Orcel's appointment, which has been attributed to his strategic focus on maximizing returns for investors.
UniCredit's decision to raise Orcel's pay is likely to generate mixed reactions from investors and stakeholders. While some may view the proposed pay rise as a reflection of Orcel's performance in driving the bank's growth and profitability, others may see it as excessive and not aligned with the interests of shareholders. Ultimately, the bank's decision on the matter will depend on the feedback received from investors during the consultation period.
How UniCredit has been growing since its inception ?
UniCredit is one of the largest banks in Europe and has a rich history of inception and growth. The bank was established in 1998 as a result of a merger between several Italian banks, including Credito Italiano, Rolo Banca, Banca di Roma, and Banca Commerciale Italiana. The merger created the second-largest banking group in Italy, with assets totaling €600 billion.
Following its inception, UniCredit embarked on a period of rapid expansion, both within Italy and internationally. In 2005, UniCredit acquired Germany's HypoVereinsbank (HVB), one of the largest banks in Germany. The acquisition helped UniCredit to become one of the leading banks in Europe, with a strong presence in both Italy and Germany.
In the years that followed, UniCredit continued its expansion through a series of acquisitions and mergers. In 2007, the bank merged with Capitalia, another Italian banking group, further consolidating its position as a major player in the European banking sector.
In 2008, UniCredit acquired Bank Austria, which was a major player in Central and Eastern Europe. The acquisition gave UniCredit a significant presence in the region, with a network of branches and subsidiaries across several countries.