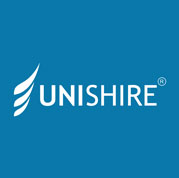 New Delhi, Sep 1 (PTI) : Realty firm Unishire today said it has raised Rs 126 crore from issuing debentures and the funds would be utilized to repay debt and meet construction cost of the ongoing projects.
The Bengaluru-based developer said in a statement that it has "raised Rs 126 crore through issue of non-convertible debentures. Reliance Yield Maximiser Alternative Investment Fund is the investor for the debt issue".
RYMAIF is a real estate fund launched by the Reliance Capital Asset Management's subsidiary, Reliance AIF Management Company Ltd.
The transaction was arranged by property consultation firm JLL India.
The fund raised will be utilised for clearing high cost debt, on-going projects construction and expansion, Unishire said. It will be released in 2 tranches of Rs 90 crore and Rs 36 crore, with maturity periods of 45 months.
With the fresh debt, the company's total debt portfolio stands at Rs 176 crore.
"We are delighted by the confidence shown by Reliance Yeild Maximiser Alternative Investment Fund towards our issue," Unishire MD Pratik K Mehta said.
Unishire has 5.6 million sq ft under construction and another 6.4 million sq ft planned for development in the next 3-5 years. It has 17 projects, with one completed, eight on-going and the rest at pre-launch stages.