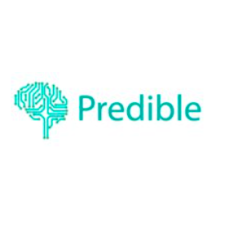 01 March 2018, India:
Artificial Intelligence based cancer radiology platform Predible Health has raised an undisclosed amount of funding from Unitus Seed Fund.
The company will use the fresh capital to further develop its cancer AI platform and to obtain regulatory approvals for existing products.
Suthirth Vaidya, chief executive, Predible Health said, "Unitus' funding will enable Predible to scale up the development of our cancer AI platform as well as invest in regulatory approvals for our existing products."
Vaidya further added, "Our clinical validation studies are displaying positive results and we are now working to bring our offerings into clinical practice."
Abhijith Chunduru, Chief Technology Officer, Predible Health,said, "part from commercial product development, we are also engaging with leading medical institutions to pursue research in advancing deep learning technology to solve high-impact problems in healthcare for developing countries such as India."
Milind Shah, Venture Partner, Unitus Seed Fund, said, "Predible has built an AI-enabled cancer radiology platform that aids radiologists and surgeons to accurately and quickly diagnose and size the cancerous tissue to help plan personalised treatment. This will not only dramatically improve the productivity of the small community of dedicated radiologists but also improve clinical outcomes of treatment and reduce patient mortality."
Predible Health was founded by Suthirth Vaidya, Abhijith Chunduru and Deepak Mohan in 2016. Currently, the company has two products : Predible Liver and Predible Lung.
Predible Liver assists surgeons with precise planning for liver transplant and tumour resections, through instant analysis and 3D visualisation of liver lesions and hepatic structures. Built on the cloud, the solution can be accessible by hospitals across India with an Internet connection.
Predible Health has tie-ups with Tata Memorial Hospital (Mumbai), Mahajan Imaging (Delhi) and Narayana Health (Bengaluru).
(Image – Tech In Asia)