After all these times, in all the Hollywood movies and series, where aliens were only shown invading America, finally India got a chance to host a team of alien delegates. They land in Delhi and are received by our Prime Minister himself. They partake in the Swachh Bharat campaign, holding a broom and all. But that's not why they came to India. They have some plans and ulterior motives.
Karthik Laxman's take on what would happen if aliens came to India is very intriguing and hilarious! A satire by The Unreal Times, this book is bound to have you interested from cover to cover. The book Unreal Aliens contains politics, comedy and even cricket at a point. This is a must read for every Indian, who is interested in politics, or otherwise.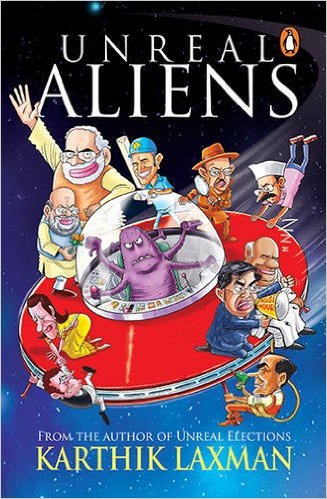 The UnReal Times is an Indian satire, spoof, parody and humor portal, started in 2011. It became popular to have an hilarious take on social media, politics, celebrities and even news. The founder CS Krishna and Karthik Laxman came up with the idea of the portal when they were working with Finance Minister Yashwant Sinha for a Shadow Union Budget. They wrote an article "Government mulls direct cash transfers by dropping money bags from the sky", criticizing the Direct Cash Tranfer schemes of the Government. They started blogging daily under the domain name www.unrealtimes.com. The site gained immediate popularity over social media and some of the articles became viral. Several celebrities and politicians are also fans of the site.
They have published one book earlier, called The Unreal Elections, and it became a huge hit! UnReal Aliens is their second book.  The books are published by Penguin Random House.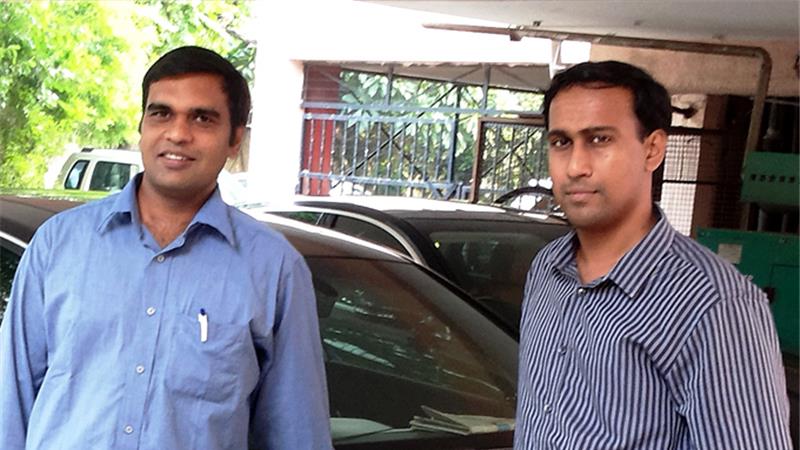 Karthik Laxman is BITS, Pilani and IIMA passout. He works as a Development Consultant in the World Bank and currently resides in Delhi. CS Krishna did his graduation from IIT Bombay and moved to Ohio State University. He met Karthik while studying in IIMA. He currently works at Indicuz Analytics, Delhi. Together, they form a really smart and good team and come up with great humorous ideas.
Check out their site here !
Also Read:
10 Books By Indian Writers That Every Entrepreneur Must Read !
Comments
comments