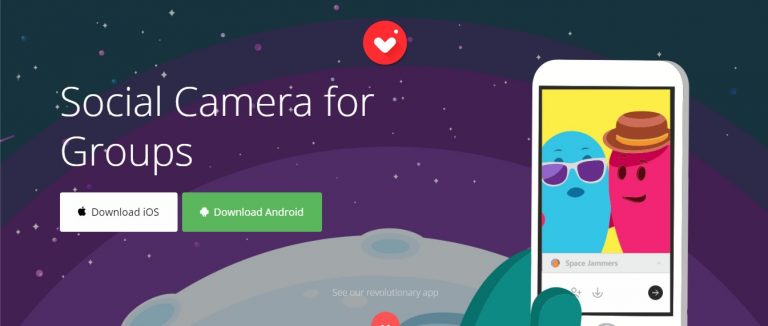 17 July 2018, India:
Photo sharing app Vebbler has raised an undisclosed amount in pre-Series A round of funding. A clutch of investors including Ambiga Subramanian (ex-CEO Mu Sigma), Actor Dino Morea, DJ Nikhil Chinapa, Anurakt Jain, VP, OEM operations at InMobi, Sanjay Ramakrishnan, Senior Director – Product at Flipkart and PranayJivrajka, founding member at OlaCabs participated in the funding round.
Existing investor Anupam Mittal, Sharad Sharma, Mohandas Pai and VenkatRaju also participated in the funding round.
Ambiga Subramanian said, "I am very excited about Vebbler and the team behind it. Vebbler's value proposition is interesting and is well positioned to service the needs of today's youngsters who collectively capture hundreds of photos and videos at parties, holidays, weddings and other events, but find it cumbersome to share them with each other. Vebbler provides a brilliant camera experience for millennials and is focusing on strong content through topic-based channels and stories."
Sahil Bhagar, Founder & CEO, Vebbler said, "Vebbler is the only app that is focused on group-based sharing as compared to individual sharing like other photo apps. With the new fund-raise our aim is to bring the app into more languages, introduce new features for the camera and groups and scale our userbase."
Sahil Bhagar added, "We are launching a new and upgraded version in July itself with enhanced features and an improved user experience."
Dino Morea said, "Vebbler allows users to exchange images in real time involving bigger groups. Few years ago, I had a similar idea but due to my busy schedule the developing process was little slow. Sahil approached me few months back, with the exact same idea that I had, but with a fully developed app, with active users and lot more features to engage the users. On speaking to him, I realised he also had the same pain point as me and had found a similar solution. Instead of re-inventing the wheel, I thought of collaborating with Sahil and decided to invest in Vebbler."
Dino Maria added, "India is an ideal market for a product like Vebbler, considering India is a young country – 50 percent of the population is younger than 24 years and usage of the smartphone is responsible for a big chunk of the growth of photo sharing product in the Indian Market."
Vebbler allows people to instantly share photos with each other in real time.
(Image – thetechportal.com)