When was the last time you went on a shopping spree online? You meticulously choose a printed jeans, or a denim shirt or just a pair of shoes, select the size and the shade and also the MOP (Mode of Payment ;D) and quickly place an order. Days later, when you open your pack eagerly, you wonder if you got the wrong order ! YES, the jeans or shirt or shoes you have ordered are not of the same colour as you thought they would be. Its even worse when the size is not yours too!
Many a shopper face this problem of mis-match and have to go through the ordeal of returning back the product and place the order all over again. This time you are not sure that your favourite is still in stock. This results in consumer discontent and ultimately a drop in sales.
A VIRTUAL FITTING ROOM seems to address this very issue. It allows the user to interact with the garments or other products of the sort virtually and get a feel of the fit and the make of it without physically going to a fitting room. All you have to do is just enter basic body measurements like height, weight and skin tone and  -POP !
You get a near to perfect fit and design preview that will only make your choice look all the more life-like. Cutting edge  computer  vision  technology  and  3D  modelling is being used to create around  96%  accurate results.
It comes with an icing on the cake. The "Styling Rooms" – as they call it, also provide an exclusive social-networking platform where you can share the pictures of your virtual preview and get approved by your friends. Cool ! Isn't it ? Likes on facebook set aside, what these kind of technologies offer is customer satisfaction. The shopper now can have a hassle-free online shopping experience – absolutely anywhere and everywhere.

AcroMarc – a Vizag based company generates  "MeModels"  which ape human dimensions virtually. A vast pool of inputs from various websites is analysed and processed to match the individual requirement and a preview that matches is shown. They also allow you to chat with an online team of stylists
and designers to see what suits you the best. Other websites like  Fits.me  and  fitnect.hu  have already started catering to the customers in this regard. Some also provide a multi-gesture sensitive User Interface for better user experience.
Rest assured, in the near future these rooms are going to challenge and even surpass the physical fitting rooms in terms of user – friendliness. Now you can sport your favourite trending fashion without a glitch and be freed from that surprise element when you await your online delivery !
Please find the original article here !
About The Author: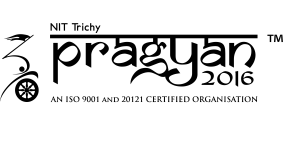 The article is contributed by Tejaswi Nalla of Pragyan 2016 team – NIT Trichy.