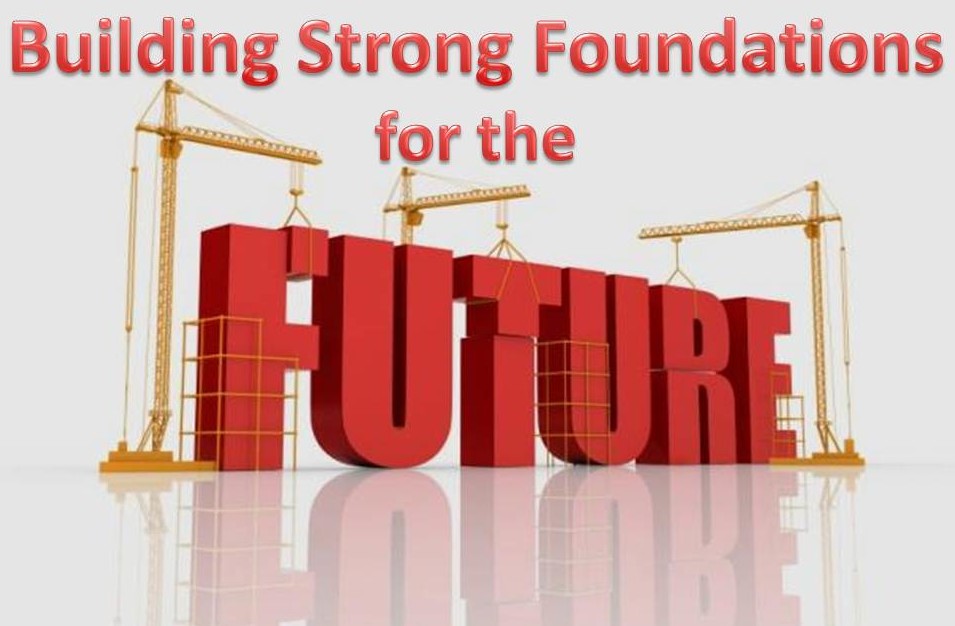 Governance deals with the structures and dynamics of rule making and collective action in society. Processes of governance do not necessarily reside solely within the sphere of state action and authority. The contemporary understanding of governance springs from the recognition that governments are limited in their capacity. Such limitation should be considered in the design of public programs.
Information Technology  promotes good governance by increasing transparency, information, and accountability , by facilitating accurate decision-making and public participation; and by enhancing the efficient delivery of public goods and services. The citizen's right to gain access to public documents is supported under the country's constitutional framework. Promotion of this right is pursued through the government's computerization program and the availability of these documents through the Internet.
We are technology based IITians  who have always believed that the younger generation can change the world. When I used to work in USA , I felt that there were programmes abroad where youth could participate. Hence there was participation of youth in governance while here its not the same in india. Hence I wanted to launch something in India where the students can participate and they can express their views on democracy.
Samvaad was as I belong to technology background and this App is a platform to deepen democracy.We act as a platform for the brightest youth of the country to participate in the modern nation-building movement. We feel that democracy Hence its named as Samvaad as it's the new that can reach to the masses.
This is just a way to create a pressure on the bureaucrats to solve the issues. It's a two way communication in which the citizens can also judge how far the work has been done. Its accountability aspect as well.
(Disclaimer: This is a guest post submitted on Techstory by the mentioned authors.All the contents and images in the article have been provided to Techstory by the authors of the article. Techstory is not responsible or liable for any content in this article.)
About The Author:
Shobhit Mathur represents the new genre of Engineer-MBAs, who dare to look beyond the regular corporate sector assignments to shape up the public discourse. At 33, Shobhit is the Co-founder and Executive Director of Vision India Foundation (VIF), a non-profit initiative in the field of Public Policy and Governance, offering the brightest youth of the country, avenues to participate in the modern nation-building movement. Although young, he has successfully created a niche for himself in the field of Public Policy and Governance.
An alumnus of IIT-Bombay and an MBA in Public Policy from the Indian School of Business (ISB) – Hyderabad, Shobhit started his journey in Public Policy and Governance in January 2010 when he set up the Hyderabad chapter of Youth for Seva (YFS), a volunteering platform for youth who want to take active role in community development. The National Organizing Secretary at YFS, Shobhit was instrumental in expanding the footprint of the YFS to 7 cities in India.
In late 2014, refusing lucrative job offers, Shobhit set up Vision India Foundation along with his former colleagues at IIT-B to focus on policy research, training and engagement of young talent in Public Policy and Governance space. Today, VIF is a unique platform that mentors and trains youth from across the nation for them to be able to engage with high-impact change-makers including the parliamentarians, legislators and public sector officials. At VIF, Shobhit has conducted numerous projects on e-governance, Rural Development, Education, Local Governance and more in different parts of the country. Through programs like Policy BootCamp, Fellowships, and Good Governance Yatra, VIF provides a platform for brightest youth of the country to engage in nation-building.
In his prior assignments, Shobhit has served as a Seva Intern in Surinam in South America. Earlier, he worked at Amazon.com in Seattle, USA, for 3.5 years before returning back to serve his country. Shobhit has an excellent academic record and was ranked 72nd in the all-India IIT entrance examination. He completed his B Tech in Computer Science and Engineering from IIT Bombay in 2004 and then earned his MS in Computer Science from University of Washington in 2006.
Apart from being passionate about Public Policy and Governance issues, an avid technology enthusiast Shobhit loves to travel to different places within and outside India and learn about people, their art & cultures and understand their views on the policy-making process. Shobhit has been born and raised in Hyderabad but now currently based out of Delhi with his wife Vidheeta Mathur.
Comments
comments