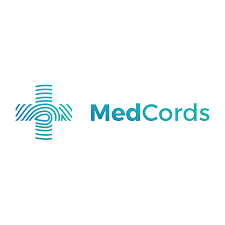 23 August 2018, India:
WaterBridge Ventures along with Info Edge has invested an undisclosed amount in healthcare startup Medcords Healthcare Solutions Private Limited.
The startup will use the fresh capital to expand its team, further develop the technology platform. The startup will also use the capital to expand the scope of operations to new geographies.
"MedCords is a cloud-based, ML powered ecosystem that connects and enables various stakeholders of the healthcare ecosystem. The ecosystem facilitates, amongst other things, remote consultations and follow-up consultations with doctors and intelligent digitization of users' medical records and on-demand availability of such records. The venture aims to create IP out of medical data and advanced analytics to create efficient healthcare decision systems for doctors, hospitals and the government," said Nikhil Baheti,Cco- founder, MedCords.
"The challenge of providing effective health care to India's rural population is a massive one. We are impressed by the MedCords team's passion and technology driven approach to solving this problem. We are privileged to partner with Shreyans, Nikhil and Saida on their journey," said Sarbvir Singh, Managing Partner, WaterBridge Ventures.
"The biggest challenges initially which we faced was that there was no benchmark which we had to follow, most of the people in rural areas either did not have smartphones or they had a very limited know how of how to operate them- but they were in dire need of a solution. So, we had to build a solution which was ultra-simple and addressed to 80% of India's Population," said Shreyans Mehta, co-founder, MedCords.
"The healthcare ecosystem is extremely fragmented and to stitch it together for the users is an exciting challenge that we wake up to solve every day," said Saida Dhanavath, co-founder, MedCorps.
MedCorps was founded by Sarbvir Singh, Managing Partner, WaterBridge Ventures. It is a hospital & health care company offering medical transportation and mobile diagnostics services.
(Image – LetsIntern)