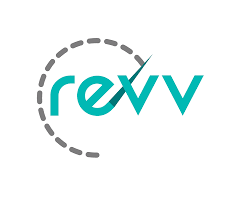 23 August 2018, India:
Self Drive Car Rental Startup Revv has raised $14 million in Series B round of funding. The funding round was led by Hyundai Motor.
Existing investors Edelweiss and Beenext and new investors Dream Incubator, Sunjay Kapoor of Sona BLW and Telama Investment also participated in this funding round.
The startup will use the fresh capital to expand its product offerings for both long-duration and on-demand use cases, strengthen its technology team and build brand awareness.
As a part of this strategic investment, Hyundai  will explore ways to support Revv's car sharing service, including the supply of car sharing products, the development of new mobility service platforms, and product marketing.
Young Key Koo, Managing Director and CEO of Hyundai Motor India said, "Hyundai Motor India has been growing rapidly with its outstanding performance to become a strong market leader in India."
Young Key Koo added, "We are just about to step forward and expand our business into the future mobility with Revv. Hyundai Motor India will build prominent system with both 'Open Innovation' strategy and India's fastest growing self-drive car sharing company, Revv."
Anupam Agarwal, Co-Founder at Revv said, "The mobility industry is going through a dramatic shift globally, with the bulk of the innovation still to come. We want to be at the forefront of creating innovative solutions that can meaningfully shape this shift, and Hyundai Motor will play a crucial part in this mission."
Karan Jain, Co-Founder of Revv said, "Hyundai Motor is a household name in India and we are delighted to have them join us on our journey. With their deep understanding of Indian consumers and their progressive stance on tech-driven mobility solutions, this partnership will bring us closer to achieving our vision in the mobility market."
Revv was founded by Anupam Agarwal and Karan Jain in 2015. It is a self-driving car rental startup. Currently, the startup is present in Bangalore, Hyderabad, Chennai, Mumbai, Pune, Delhi, Gurgaon, Noida, Chandigarh, Jaipur, Visakhapatnam, Mysore, Coimbatore. It claims to serve more than 300,000 users.
(Image – Revv)