In its second round of layoffs in the year, Waymo, the self-driving tech division of Alphabet Inc. (GOOGL.O), notified Reuters on Wednesday that it had let go of 137 personnel, increasing the year's overall layoffs to 8 per cent of its staff.
In order to "focus on commercial success," Waymo said in a statement, certain technical positions have been terminated as part of the reductions. This year, the firm has terminated 209 workers overall.
Waymo's job losses are a component of larger industry-wide reductions that also impacted Rivian Automotive Inc (RIVN.O), General Motors Inc (GM.N), and Meta Platforms Inc. (META.O).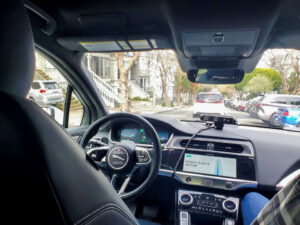 Enterprises have generally discovered that building completely autonomous vehicles (AVs) that can travel anywhere has been more challenging and costly than predicted and the potential of a successful robotaxi operation is still several years away.
The quick infusion of billions of dollars into the self-driving tech sector to market it has frightened shareholders and industry analysts.
Argo AI, a self-driving unit developed by Ford Motor Company (F.N) and Volkswagen AG (VOWG p.DE), was terminated in November. At its robotaxi division, Cruise, General Motors Co (GM.N) spent almost $2 billion in 2022 and declared it expects to invest significantly more this year.
Waymo is the largest element of the Google parent's Other Bets division, according to activist investor TCI Fund Management, and it has not justified the enormous expenditure.
Alphabet announced in January that it was going to eliminate 12,000 roles, a move that would have an effect on many staff who assist experimental projects.
Verily Life Sciences, a division of the company that deals with health sciences, reported in January that it had dismissed over 200 workers or 15 per cent of its staff.
About Waymo:
American autonomous driving technology business Waymo LLC, formerly the Google Self-Driving Vehicle Project, is based in Mountain View, California. It is a division of Alphabet Inc., Google's parent firm.
Self-driving technology was first developed by Google in January 2009 at its Google X lab, which is supervised by co-founder Sergey Brin. The project was started by Anthony Levandowski, the developer of 510 Systems and Anthony's Robots, and Sebastian Thrun, the head of the Stanford Artificial Intelligence Institute (SAIL). In December 2016, Waymo was chosen as the new name for the project as a result of Google's corporate restructuring.
Comments
comments