Adding to thousands of job cuts last year, Wells Fargo & Co. cut hundreds of jobs in its mortgage unit this week, as the firm recovers from a business it once dominated. According to a person familiar with the matter, the recent layoffs impacted more than 500 employees. Last month, Wells Fargo announced a "new strategic direction" for the business that comprises of exiting correspondent lending, a pivot that Chief Financial Officer Mike Santomassimo said last week is "largely done." The firm also said it will reduce the portfolio of loans it services.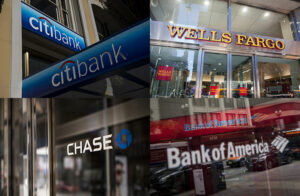 Initially announced on Tuesday, the layoffs at Wells Fargo have impacted several top-performing mortgage bankers and home loan consultants. The compensation of many of those slacked off reportedly hinged on sales volume.
In a statement, the company said, "We announced in January strategic plans to create a more focused home lending business. As part of these efforts, we have made displacements across our home lending business in alignment with this strategy and in response to significant decreases in mortgage volume in the broader market environment."
On top of reductions last year, the cuts add to thousands across the home-lending industry in recent months after the Federal Reserve hiked interest rates and cooled what had been a red-hot housing market. JPMorgan Chase & Co. laid off hundreds of positions in its mortgage unit in February.
The plunge in the housing market began to hit Wells Fargo in 2022. The San Francisco-headquartered lender snipped hundreds of its mortgage employees in late 2022 following months of economic slowdown. Its mortgage volumes declined significantly in the last three months of 2022, down 70 percent to $14.6 billion compared to the same time in 2021.
Its peers have taken similar steps to ease costs and combat the economic slowdown. Earlier this month, JPMorgan Chase snipped hundreds of jobs in its mortgage lending division, which took a hit under the Fed's hawkish interest rate policy, which makes it difficult for potential home-buyers to access loans. Several other prominent banks like Morgan Stanley and Goldman Sachs have also cut thousands of jobs.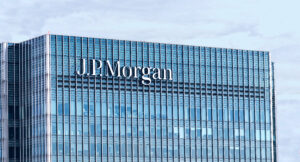 Wells Fargo has been in shallow waters for the last few years amidst a bevy of scandals that came to light in 2016, involving mismanaged funds and fraudulent accounts. These cost Wells Fargo millions of dollars in penalties and legal fees and resulted in a cap on the bank's assets. In December 2022, the bank reached a settlement of $3.7 billion with the Consumer Financial Protection Bureau, including over $2 billion to pay back consumers.
Comments
comments