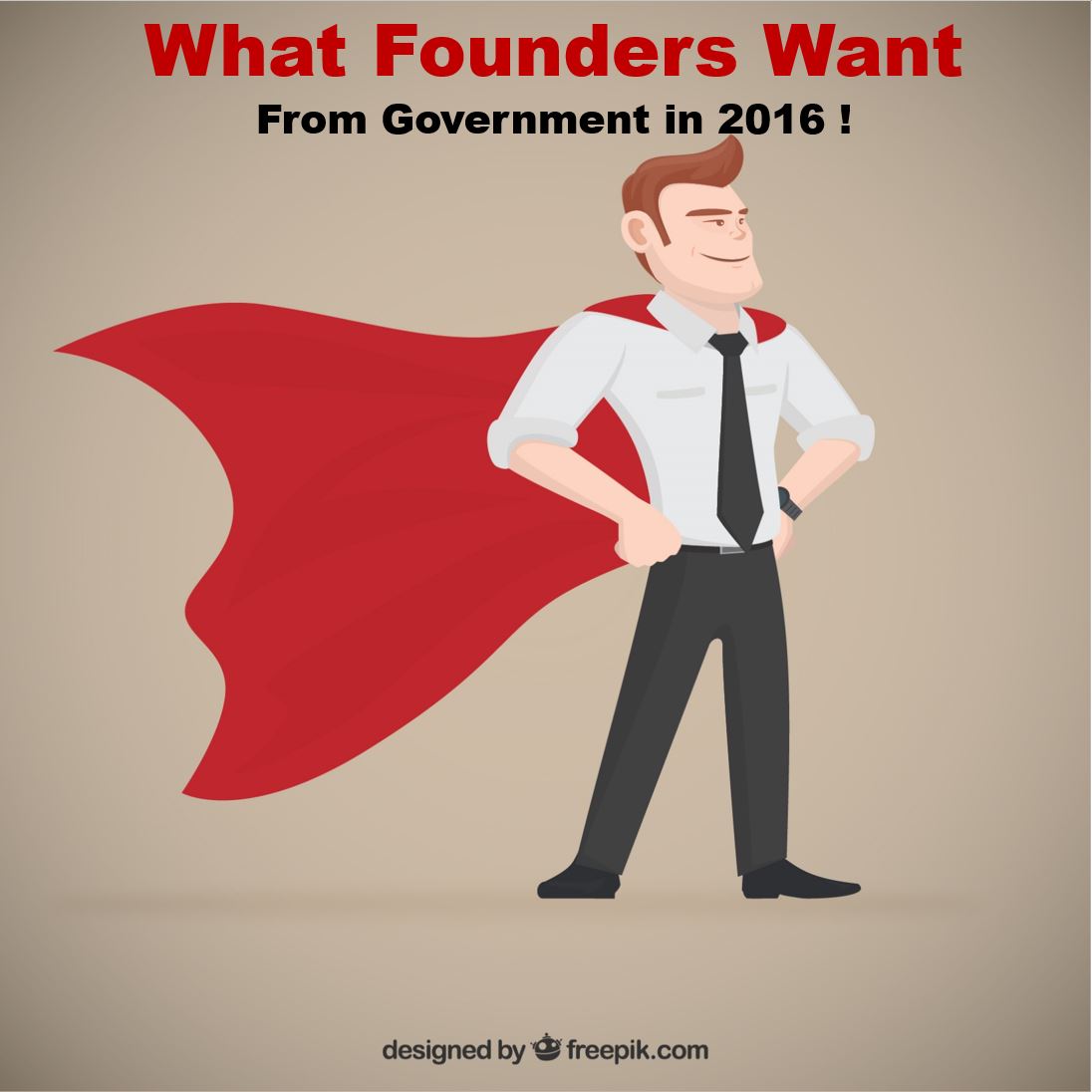 In this new year, what are startup founders expecting from the government ? Techstory finds out !
Pranesh Krishnamurthy

, The Football Mind
Generate a startup friendly culture by creating an atmosphere conducive to foreign investors. The government should take more initiative in recognizing and promoting promising start-ups through events and funds (some exist but not very active). We need to develop our own "silicon valley" in India. Also considering the race in technology and how start ups can play a big role, the government needs to upgrade basic infrastructure like networks and internet availability which makes it easier for start ups to thrive.
Rohan Bhargava, Cashkaro
India has enough entrepreneurship zeal but lacks funding opportunities. Many big companies are still skeptical of investing in India. On the other hand, startups are hesitant to engage with the government as they expect there to be more bureaucracy than support. So in 2016, we look forward to positive steps from the Government to address certain impediments like taxes, regulatory framework and issues with capital, which in-return will carve out some of the biggest success stories in the Indian startup ecosystem.
Shubh Bansal, Truebil
Startups have created more than 80000 jobs so far and this will go up till 250000 jobs by 2020 (Report by Nasscom). A detailed policy to encourage startups which should include Tax breaks, easy compliance requirements for fund raising and less cumbersome policies for incorporation of companies.
Ravi Virmani, Credihealth
Almost 2 years ago our finance minister announced the launch of India Aspiration Fund (IAF) with an initial corpus of Rs. 2000 crore. Managed by Small Industries Development Bank of India (SIDBI), the IAF was to set aside more than a billion dollars to support Indians startups but we are yet to see this in play. I hope we get more traction and this aid reaches the users in weeks instead of years.
Sairee Chahal ,

Sheroes
We hope that the government extends some of Digital India initiatives towards women in workforce, especially urban educated women.
Saurabh Arora, Lybrate
We would welcome a dialogue and collaboration with the government so that we can work together to make healthcare more accessible to the citizens of India.
Kaushik Mukherjee

, Fabbag
I think we've already seen a fair bit of reduction in bureaucracy with a lot of processes getting streamlined – things which earlier typically required an agent/consultant can now we completed by the start-ups themselves. The Swachh Bharat Tax caught us unawares this year and I don't think any of the start-ups budgeted for the additional expense – hopefully, we won't face any such newer tax expenses in the New Year. There's been a fair bit of discussion of tax breaks for start-ups with revenues less than a certain amount – would be great to further the discussion on that as well. Lastly, the big elephant in the room today is net neutrality. We hope the government defers to the public opinion and keeps the playing field level in whatever decisions get implemented.
Sarvesh Agrawal, Internshala
Reduce the amount of paper work that a Startup needs to file with respect to tax filings and various ROC filings. Every month, I spend 10% of time on these which can be better used somewhere else.