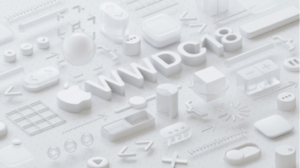 Now, for those who live under a tech rock, are not on Twitter, or just generally indifferent, Apple's WWDC is one of the two big Apple events that happen every year. It is a HUGE deal for any tech head and is more important to people who are either pursuing a career in the software technology industry or are extremely interested in tech.
The Apple WWDC stands for the Worldwide Developers Conference. It is a conference held annually by Apple Inc. in San Jose, California. The company uses the event to showcase its new software and technologies for software developers. At the conference, the attendees can participate in hands-on labs with Apple engineers and attend in-depth sessions covering a wide variety of topics which includes but is not limited to the new development based launched that Apple makes that year.
WWDC began in 1987 in Santa Clara. After 15 years in nearby San Jose, the conference moved to San Francisco, where it eventually became Apple's primary media event of the year and regularly sold out. WWDC returned to San Jose 13 years later.
Even with tickets being as expensive as USD $1600 a pop, the conference is sold out weeks in advance if not months. Every single person from the industry is present to grab a look first hand at the new developments, the world's largest company makes.
Due to overwhelming demand and the sheer number of App Store developers, Apple offers tickets to WWDC via a lottery system. Prospective attendees enter a lottery and can only attend WWDC if they are awarded a ticket. For the past several years, tickets to WWDC have been priced at $1,599 each, and 2019 is no exception.
The conference is a week-long hustle and every day is a new interaction, panel, product launch, or exhibition.
The Content Of WWDC
The conference begins on a Monday morning with the first thing being a keynote address by the CEO of Apple. It used to be Steve Jobs until his passing and of course, Tim Cook has taken over after him. Delivering the keynote along with the CEO are other Apple executives or department heads. The keynote is essentially where the new products get launched. Now, by products they do not launch the new iPhone or the new Macbook Pro or the new iPad. The launch of products is geared towards more professional news, or software updates, or user experience updates. Thus the Apple keynote that happens later in the year is geared towards new mass consumer hardware launches, the WWDC is more towards software launches and developer, professional hardware gear.
Even the late Steve Jobs was focused on making the WWDC a software centred conference. And Apple which predominantly defines itself as a tech company makes sure that the WWDC is exactly that- technology. Not hardware and design.
An iPod is really just software. It's software on the iPod itself, it's software on the PC or Mac, it's software in the cloud for the Store," says Jobs. "It's in a beautiful box, but it's software. If you look at what a Mac is, it's OS X. It's in a beautiful box, but it's OS X. And if you look at what an iPhone will hopefully be, it's software. And so, the big secret about Apple, of course — a not so big secret, maybe — is that Apple views itself as a a software company."
The WWDC sees attendance by both conference attendees and the media which includes tech writers, YouTubers, the press- you name it. And again, this is primarily because Apple regularly makes product announcements at the event. Hardware announced during the address is sometimes exhibited in the conference hall afterwards. The keynote address is followed in the afternoon by a Platforms State of the Union address, which highlights and demonstrates changes in Apple's software development platforms that are detailed in sessions later in the week. Also, this may be lesser known news but Apple Design Awards are also announced on the first day of the conference.
The WWDC Scholarship
Every year, Apple offers free WWDC scholarships to students and STEM organization members who don't have the $1,599 necessary to purchase a ticket to the company's developer conference. And since the week-long display is such a detailed learning experience and piece of exposure it only makes sense to award space to the truly meritorious.
Apple every year plans to award up to 350 scholarships, which will include a free WWDC ticket, free lodging, and a free one year Apple Developer membership.
The Schedule
Over the course of the week, a plethora of presentation takes place at the WWDC. They go over detailed topics like programming, design, coding and almost all regularly scheduled presentations are delivered by Apple employees. These presentations are streamed live for the audience around the world to view, and recordings can be viewed on demand on iOS and tvOS applications.
There are also lunchtime sessions are given by a variety of guest speakers who are industry experts in technology and science however these are available to attendees only.
In the past, some sessions included question-and-answer time, and a popular Stump the Experts session featured interaction between Apple employees and attendees.
At the labs (which are in person interaction spaces with Apple products), which run throughout the week, Apple engineers are available for one-on-one consultations with developers in attendance.
Along with the presentation and interactions, there are also socializing events at the WWDC. Apple organizes social get-togethers during the conference for various groups, such as "design and technology" or get-togethers with developers interested in topics like AI or internalization.