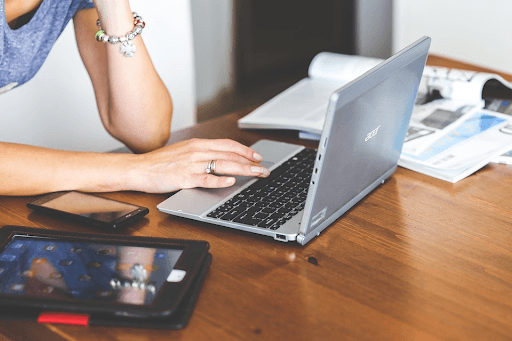 There are plenty of reasons why any business would want to switch from a traditional data storage business model to cloud services. After all, they not only boast of features like effective Office 365 journaling but also they're simply the more efficient route to take.
It can be challenging for many businesses today to handle data management without any outside help. In fact, it can turn even the smallest problem into a nightmare, if it's mishandled in any way. With all of these risks, it's no wonder that most business owners have decided to switch over to the cloud.
That said, just because cloud storage offers a far more attractive prospect doesn't mean that it isn't without its issues. There are certain things you need to be aware of when switching to cloud services, as the disadvantages could lead to worse problems down the line if you take the plunge unprepared.
Here are a few guidelines to keep in mind when managing the new changes to your data storage network.
Correct Data Management
While it goes without saying that anyone who's going to be managing your cloud from your company's side needs to know exactly how to do it, it can be easy to make a mistake or two.
For example, if you decide to drag a document or file to cloud storage, it will be sent over to the cloud. It's all well and good unless you wanted to copy it over to the cloud instead of moving it entirely. It's a permanent effect and can be quite the hassle to rectify, which is why it's important to always copy and paste the files to their location, rather than doing the drag and drop.
Remember that Without the Internet, You Won't Have Access
Cloud storage is primarily utilizing a virtual network to store your data. While it means that hardware issues will never harm your files, the lack of Internet for any reason will bar you from managing any file you've sent over to the cloud.
Considering the fact that we live in an age where a constant Internet connection is commonplace, this isn't as big an issue as it could have been. However, it's vital to always keep in mind that if the Internet goes down, so does the ability to manage and edit files over the cloud.
Bandwidth Allowance
Lastly, while cloud services allow you to pay only for what you need, it's crucial to be aware of exactly how much your company really needs. If you've already settled for a package and your usage happens to go over that bandwidth allowance, the amount your company is charged will likely to be very high.
To conclude, making the move to a cloud solution is a smart decision to make, no matter how big or small your company happens to be. So long as you understand how cloud storage works and the possible issues you might face through these guidelines, it'll be smooth sailing for your business.
Image: Pixabay.com