Truth Social, a new social media app from former President Donald Trump that claims to be "free from political discrimination," had its public premiere on Apple's App Store on Monday in honour of President's Day. The software, like many other things in Trumpland, was sloppy and riddled with problems.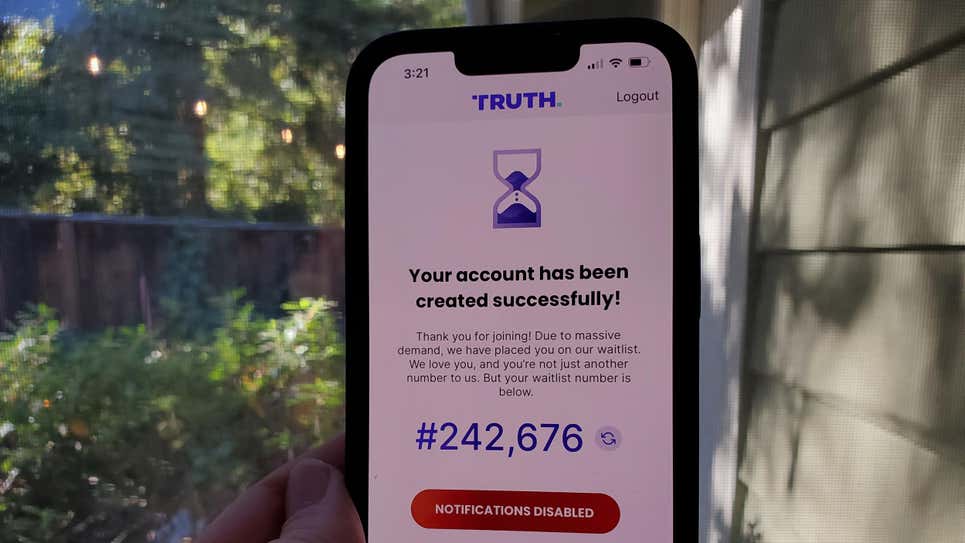 Former Republican Rep. Devin Nunes, CEO of Trump Media & Technology Group, revealed on Fox News on Sunday that Truth Social would be available in the App Store this week, with a goal of being fully operational in the United States by the end of March. According to Reuters, the software went live shortly before midnight on Sunday and was immediately downloaded for customers who had pre-ordered it in the App Store.
The software quickly climbed the App Store charts, eventually attaining the top spot in the social networking category on Monday. In this case, though, being first does not always imply being the greatest. Users were unable to register and were placed on waitlists, according to reports. Indeed, as one Twitter user noted, customers couldn't even read about what they were signing up for because the terms of service website was unavailable.
On Monday, the following were some of the most frequently reported issues and concerns with Truth Social. Given the number of issues with the app, this is not an exhaustive list.
According to CNET, even registering for an account on Truth Social proved difficult. People were obtaining error warnings when they attempted to establish an account by entering their birthdate, email address, or phone number, according to the outlet. Others received notifications stating, "Failure to register your account."
Those who made it through the registration barrier—a Business Insider reporter said it took her five tries—were met with another challenge: an endless waitlist. It should be noted that many apps have lengthy waitlists when they first begin, so this is not unusual. Truth Social informed people of their position on the queue, which in some cases was in the hundreds of thousands.
Given the two issues discussed above, it's not surprising that Truth Social experienced a temporary outage on its first day. The outage lasted 13 hours and 14 minutes, according to its status page, and was caused by "application launch traffic."
The Daily Dot discovered a huge security issue in the internal beta version of the app, which is used by the company's developers to spot flaws, that was kept publicly accessible online hours before Truth Social's launch on the App Store. This is not the same version that was released on Monday on the App Store.
Those who wanted to learn more about what they were signed up for were also unable to do so. Truth Social's "Terms of Service" website was inaccessible as of Monday evening, with a "access denied" notice displayed.