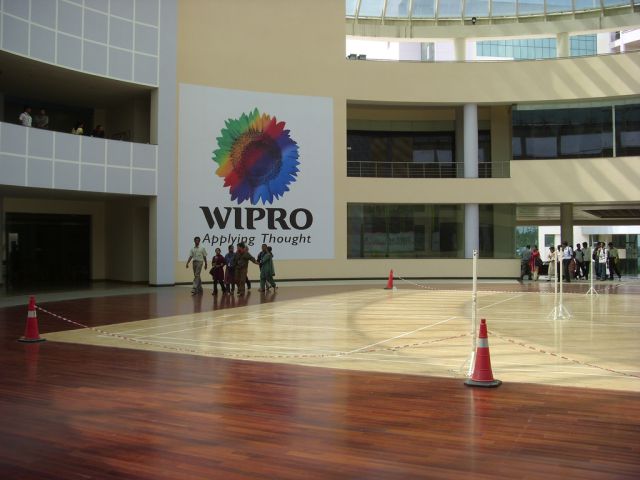 Bangalore, India and East Brunswick, New Jersey, April 09, 2015 – Wipro Ltd. (NYSE:WIT), a leading global information technology, consulting and business process services company, and GK Software AG, a leading technology developer and provider of standard software for the retail sector, today announced a partnership designed to achieve fast and flexible implementations of SAP® Store Management applications by GK, for customers across the world.
The purview of this partnership covers leading store-operations software products, which are tightly integrated with SAP software. These include applications such as SAP Point-of-Sale by GK, SAP Open Scale Management by GK, SAP Store Device Control by GK, SAP Label and Poster Printing by GK and SAP Offline Mobile Store by GK, which offer state-of-the-art omni-channel capabilities for international retailers.
Wipro will offer end-to-end implementation services for joint projects. Wipro consultants have completed an advanced training program at the GK Software Academy in order to develop expertise in the software products, which will be key to this partnership. GK Software will provide consultancy services and customer support. The SAP Store Management applications by GK will be sold directly by SAP.
"This partnership is in line with our consistent focus on delivering real-time, transformational agility to our customers in the retail and consumer packaged goods industries," said Natarajan Srinivasan, Global Head, SAP Application Services, Wipro Ltd. "Our partnership with GK Software AG will enable better collaboration across business functions to consistently provide end-to-end integrated solutions for omni-channel retailers. The solutions enabled by this partnership are capable of organizing thousands of stores and devices, hundreds of thousands of articles, and catering to millions of consumers, while providing a unified shopping experience," he added.
Rainer Glaess, CEO of GK Software commented, "The partnership with Wipro permits a very attractive joint product and implementation offer for retailers around the world. Wipro is a highly experienced partner with a strong global network that we expect will give our international customers confidence that industry-leading solutions will be implemented for them, on time and in a cost-efficient manner. For GK Software, the partnership offers the opportunity to scale our international business, further accelerating the growth of the company."
"As a trusted SAP global service provider, Wipro is an ideal implementation partner for SAP Store Management applications by GK. We expect that the combined expertise between GK Software and Wipro will help achieve our shared vision of providing best-in-class, differentiated solutions to our retail customers across the globe," said Lori Mitchell-Keller, senior vice president and head of Global Retail IBU, SAP.
Wipro Ltd. (NYSE:WIT) is a leading information technology, consulting and business process services company that delivers solutions to enable its clients do business better. Wipro delivers winning business outcomes through its deep industry experience and a 360-degree view of "Business through Technology" – helping clients create successful and adaptive businesses. A company recognized globally for its comprehensive portfolio of services, a practitioner's approach to delivering innovation, and an organization-wide commitment to sustainability, Wipro has a workforce of over 150,000, serving clients in 175+ cities across 6 continents. 

GK Software AG is one of Europe's leading technology developers and providers of standard software for the retail sector, and offers an extensive range of products for stores and enterprise headquarters. Thanks to its open software solutions in the GK/Retail Suite, which can be used with any platform and is fully programmed in Java, the company has established itself as one of the retail market's leading providers of technology and innovations. Its software supports retail chains with numerous stores in optimally managing their business operations, offering them significant potential for saving costs and implementing customer loyalty programs, hence helping them improve their competitiveness.
The company employs 593 members of staff (as of September 30, 2014) across its headquarters in Schöneck (Germany) and other business locations in Germany, Czech Republic, Switzerland, Russia and USA. GK Software AG's customers include many well-known retailers from both Germany and beyond, including Galeria Kaufhof, Parfümerie Douglas, Coop (Switzerland), EDEKA, Fressnapf, Hornbach, JYSK Nordic, Lidl, Loblaw, Migros, Netto Marken-Discount, Tchibo and Valora. The software is currently being used at 193,000 installations across approximately 37,300 stores in more than 38 countries. The company has grown rapidly in recent years, and its sales revenues totaled EUR 42.5 million in 2013. Since launching the company in 1990, the two founders Rainer Glaess (CEO) and Stephan Kronmüller (deputy board member), together with the experienced management team, have shaped GK Software AG into a profitable company exhibiting strong growth.
Comments
comments