The US state of Florida's "realignment of business needs" has led to a minimum of 120 employees of IT giant Wipro being let go.
According to Channel Futures, the corporation provided details about the layoffs via a Worker Adjustment and Retraining Notification (WARN) letter submitted to the Florida Department of Economic Development.
Wipro is only cutting jobs around one facility in Tampa. "More than 100 of the impacted employees are processing agents. The rests are team leaders and a team manager," the report mentioned.
This is an unusual incidence, as stated in a release from Wipro. "Wipro remains deeply committed to the region. And all other Wipro employees serving clients in the Tampa area remain unaffected," the company told the publication.
The article indicates that the permanent reductions will commence in May. The Indian IT giant revealed a few days ago that its Americas office would locate in East Brunswick, New Jersey.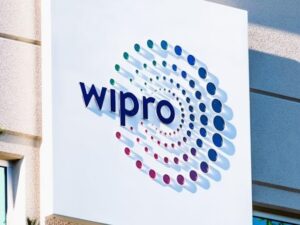 Over 20,500 Wipro workers are spread throughout the United States, Canada, and LATAM (Mexico and Brazil). More than 400 new employees have been dismissed by Wipro in India in January due to their poor results on internal assessment tests.
Wipro has also addressed recent hires who were recently given Rs 6.5 lakh per year, inquiring whether they would be capable of working at Rs 3.5 lakh a year, at a period when the employment market is being affected by a spike in the layoff.
Previously, a report revealed that a further round of layoffs would be conducted at the Freshworks Software-as-a-Service (SaaS) firm, which is traded on the Nasdaq.
"Freshworks has not conducted org-wide layoffs and continues to hire for open positions. We continue to review organizational efficiencies to avoid duplicated effort and maintain a strong performance culture. As a result a small number of individuals are impacted and are leaving the company," Freshworks said in an emailed response to Moneycontrol's queries.
At Microsoft, an entire squad was in charge of leading AI innovation towards moral, just, and achieving the desired outcomes. Platformer says that the firing of the morals and society team was a result of the most recent wave of reductions, which affected 10,000 employees all over the company.
Microsoft recently redesigned its Edge web browser and Bing search features to be supported by a fresh, next-generation large language prototype that is "more powerful than ChatGPT and customised specifically for search," besides having invested billions more in its partnership with OpenAI, the firm behind the art- and text-generating AI technologies like ChatGPT and DALL-E 2. Microsoft also has invested a lot in its attempts to conduct study and development.