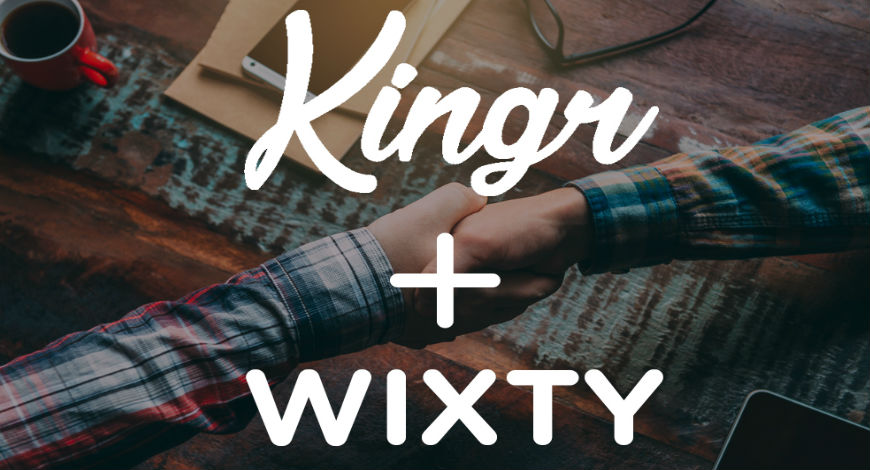 27 December 2016, India:
Delhi-based software company Wixty announced today that it has acquired Kingr, a dating app designed for Brazil based Christians for $150,000 in an all-cash deal. Founder of the app Kingr- Marco Rocha will work with Wixty as its Chief Technology Officer.
Kingr is a platform where people can create their profiles, make friends, chat with them, share their thoughts and connect on a better level. The features and functionality of the app is actually not new to the digital world today, but the concept and the cause of the app is quite unique and appreciable. Kingr is an app that has got almost all of the functionalities that a social networking app must have and is made for the purpose of connecting Christians together through real-time conversation via the app.
With all these functionalities in the store and the focus on bringing together a particular group of people, this app provides a great platform for all those Christians in Brazil to connect with each other and build up a stronger community.
Apart from this, Wixty has also acquired some other platforms that are currently one of the leading platforms in the business world. Video Vibe, which is the very first venture of Wixty, is the best-known youtube analytics platform that uses artificial intelligence to uncover hidden patterns and trends about their users. Source and Image- BW Online Bureau

Entrepreneurs in Pune, want to know how to pitch to the right personnel to build global companies? Come visit us on 7th Jan 2017  at The Mesh, Bungalow No 15, S B Road, Pune.
Limited seating, tickets selling out soon !
Comments
comments