The Worldwide Developers Conference Apple WWDC23 was held at Apple Park in California, and it has been hailed as the most significant event hosted by the tech giant in the past ten years. As expected, considering the rapid advancements in technology this year, Apple has unveiled several major announcements that are poised to set new standards for its competitors in the months ahead. Here are the key updates you should be aware of.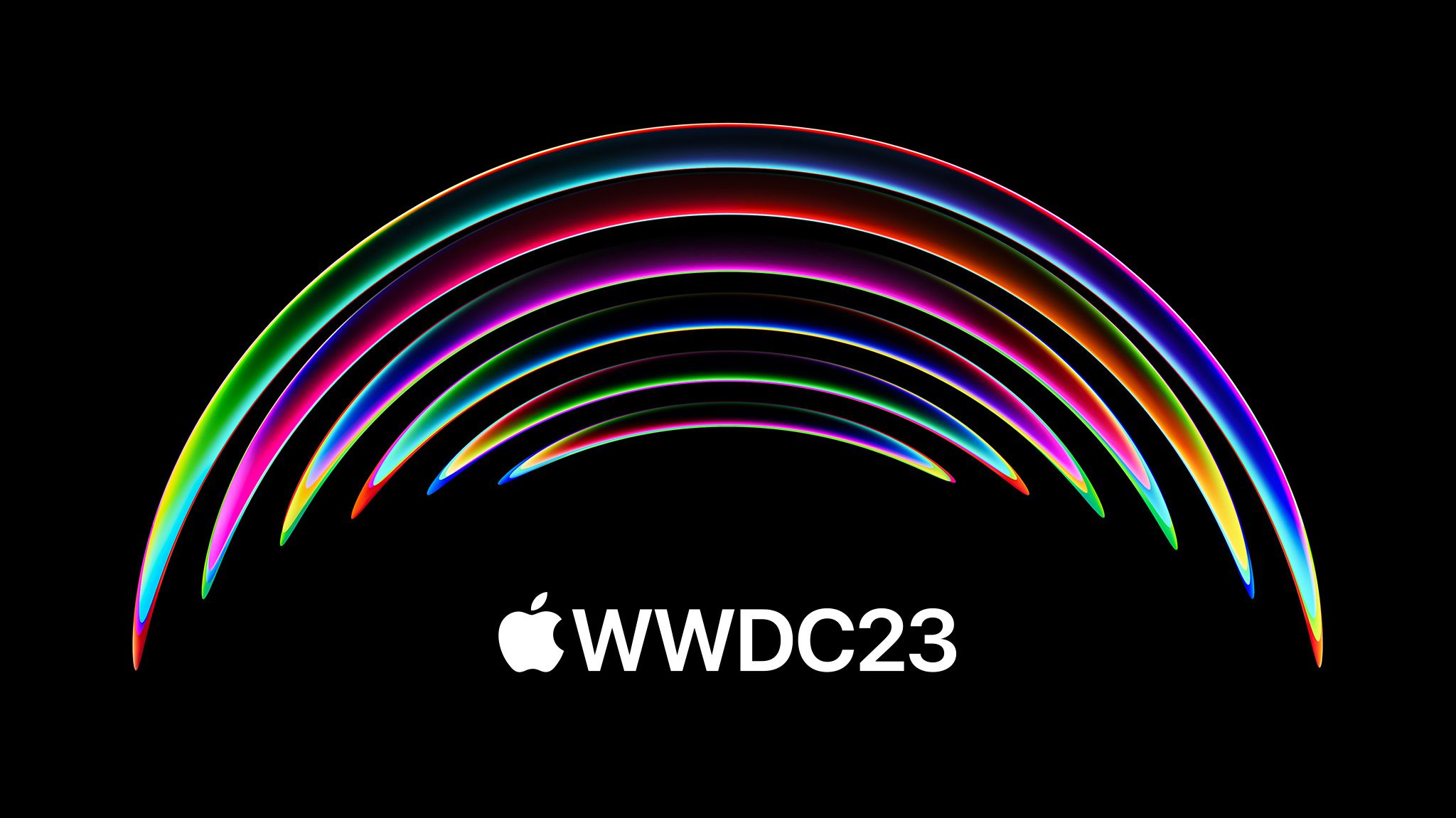 Vision Pro: A Seamless Integration of Virtual and Real Worlds
Apple has finally unveiled its highly anticipated headset, known as the "Vision Pro," which merges the real world with the virtual world. The sleek goggles, designed with input from the late Steve Jobs, have been a subject of speculation for years. During the announcement at the Apple WWDC23, CEO Tim Cook expressed his excitement for this groundbreaking device.
The Vision Pro headset allows users to seamlessly switch between virtual reality (VR) and augmented reality (AR). While wearing the headset, users can experience digital imagery projected onto the real world. Cook described this as starting an exciting journey that will revolutionize personal technology.
Equipped with 12 cameras, six microphones, and a range of sensors, the headset allows users to control apps and the device itself using eye movements and hand gestures. Apple has also developed a unique technology that creates a three-dimensional digital representation of users for video conferencing purposes.
iOS17 revealed in Apple WWDC23: Empowering Communication and Privacy on iPhones
Unlike traditional VR systems that rely on physical controllers, Vision Pro eliminates the need for clunky devices. However, the headset will require either a power outlet connection or a portable battery tethered to it to operate. The headset will operate on a brand-new operating system called visionOS.
iPhone users, get ready for an upcoming update! Apple has announced iOS17, which significantly enhances communication apps, improves sharing with AirDrop, smarter text input, and introduces new features like Journal and StandBy.
One of the highlights is the Journal feature, which focuses on mental health by allowing Apple device owners to share their thoughts securely. With locked access, on-device processing, and end-to-end encryption, Apple ensures that users' privacy is protected and their entries remain confidential.
In a major accessibility advancement, the Live Voicemail feature now provides real-time transcriptions of incoming voicemail messages. This means users can read the transcription as the message comes through, making it easier to understand and respond. Additionally, spam calls will be instantly declined and won't appear as missed calls. These updates reflect Apple's commitment to improving user experience and prioritizing privacy and accessibility.
Expanding Possibilities: The New MacBook Air with a Larger Screen
The beloved MacBook Air is about to expand its lineup with a larger screen while maintaining its sleek and lightweight design. Apple's senior vice president of hardware engineering, John Ternus, expressed excitement over the introduction of the first 15-inch MacBook Air. He highlighted its exceptional performance, stunning design, and the fact that it's the world's best 15-inch laptop, made possible by Apple's innovative silicon.
The new MacBook Air boasts an expansive Liquid Retina display, an impressively thin and fanless design, exceptional battery life, and an immersive six-speaker sound system. These features combine to create a truly remarkable device.
Furthermore, the upcoming generation of MacBook Airs will incorporate the powerful M2 ultra chip. According to Apple's claims, with a 24-core CPU and up to a 76-core GPU, the M2 chip is set to make the Mac Studio a true performance powerhouse.
Twitter Buzz: Apple WWDC23 Sparks Excitement and Reactions
#AppleWWDC23: Unleashing a Social Media Storm
As the dust settles from highly anticipated Apple WWDC23, Twitter has come alive with a wave of excitement and reactions. Users worldwide have taken to the platform to share their thoughts, opinions, and jaw-dropping moments from the event. Let's dive into the Twitterverse and explore the buzz generated by Apple's groundbreaking announcements.
One of the user tweeted, "When you scroll through Twitter feed to absorb the something new and worthwhile, but almost everyone is now an Apple #VisionPro evangelist."
When you scroll through Twitter feed to absorb the something new and worthwhile, but almost everyone is now an Apple #VisionPro evangelist.

Guess I'll just have to write my next tweet about VR to go viral 😂#WWDC23 pic.twitter.com/9OmrEHnF91

— Kiran (@HeyAmKiran) June 7, 2023
Going out on a limb here but I think it might be bad when the crowd at an Apple event groans at your price tag pic.twitter.com/QuqJIppKrg

— Bolshetrick 🔧 🚩🐴 🌹 (@Bolshetrick) June 5, 2023
"I stand behind my pre-keynote opinion: Apple's headset seems cool and would be fun to play around with, but it doesn't really solve any obvious problems for me and is too expensive for me to want to buy," tweeted another user.
I stand behind my pre-keynote opinion: Apple's headset seems cool and would be fun to play around with, but it doesn't really solve any obvious problems for me and is too expensive for me to want to buy.

— Joe Rossignol (@rsgnl) June 5, 2023