Xiaomi is known to be working on its first car, which will be mass-produced by the first quarter of 2024. It is rumored that the vehicles will have fully self-driving features, to compete with EVs and autonomous cars as well. A picture was revealed where the vehicle was being tested and the rumors appear true.
While EV makers entering the market are coming up with unique vehicle designs and ranges, Xiaomi is working on autonomous cars. The smartphone, accessories, and home appliances makers appear to have already developed an EV. And is now working on autonomous technology in the car. However, this is only speculation, and nothing is revealed by the company officially.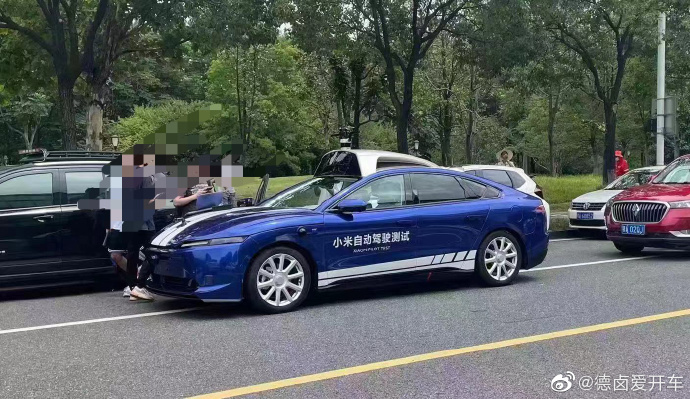 The car that was spotted during testing was shared by a Weibo blogger with the username Deroy. The picture shows that the vehicle has lidar sensors on the roof with a sleek design. It remains unclear if the car that was seen is made by Xiaomi itself. According to Gizmochina, the car could have been made by another entity and the company is testing the autonomous technology. Regardless of the speculations, it is clear that they are working on autonomous technology, and it will be a key component of their cars. The 3D vision provided by the vehicle will be shown on the computer and sent to the mechanical system to make sure the driving is done accordingly.
Xiaomi's investment
Xiaomi is pretty serious about cars. Earlier this year, the Chinese smartphone maker revealed plans to invest around 10 billion yuan (roughly $1.5 billion) over 10 years. Lei Jun, the CEO of Xiaomi, will be serving as the CEO of the new smart electric vehicles business.
Electric cars have taken off in China thanks to strong policy support from Beijing, including subsidies. Even though some of these measures have been reduced, research firm Canalys forecasts that 1.9 million electric vehicles will be sold in China in 2021, representing year-on-year growth of 51%. There are already hundreds of companies in China jostling for a share of the world's leading market for electric cars. Planned or existing models in China range from the tiny Hong Guang Mini EV, which retails for $4,500 to the new high-end electric brand Zeekr, which is owned by China's biggest carmaker Geely.
Search engine giant Baidu announced in January it would also launch an electric car business. China's e-commerce giant Alibaba has formed an EV joint venture with SAIC, while ride-hailing app Didi Chuxing has partnered with automaker BYD to make electric vehicles specifically designed for its services.