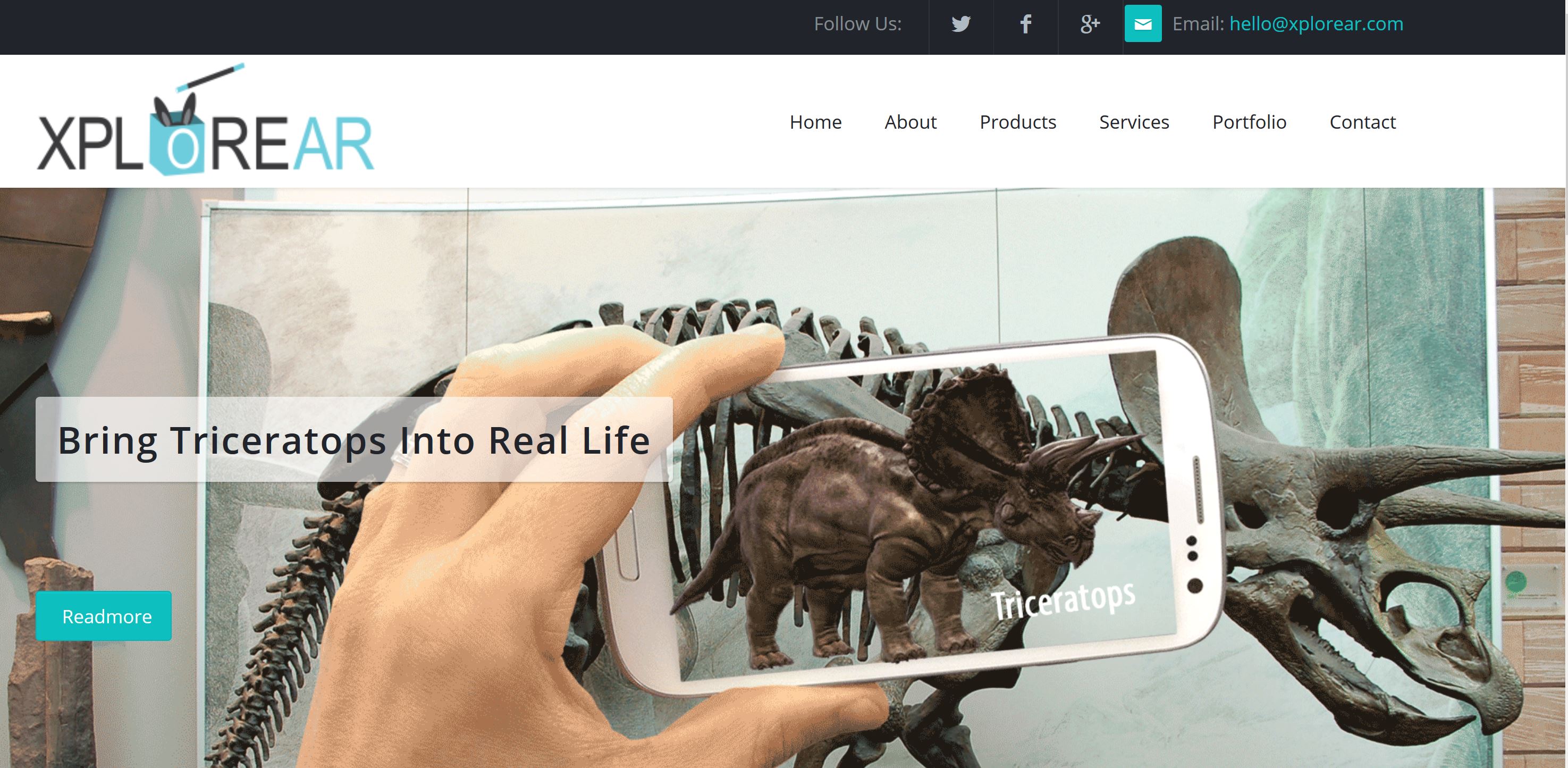 The E-commerce Industry is surely moving into the next phase of evolution.After setting up initial operations and doing all the basics required to lure customers onto the online stores, the industry is now evolving to a stage where newer and better ways are being designed to make the "customer experience" a world class one and to make the buying decision easier for the customer. One of the areas is which a lot of work is happening to aid e-commerce companies deliver better  customer experience is virtual reality.
[box type="shadow" align="aligncenter" class="" width="600″]One of the most recent companies to foray into this area is XploreAR. With a focus on the future of e-commerce the company is working to give a better visual experience to all the e-commerce users. XploreAR works by representing objects in 3D format thus allowing users to get a more real life experience before they make a purchase.[/box]
XploreAR works by scanning images and generating  a 3D model of the product to help users visualize how it looks in real time to make buying decision easier for the users. Users can use print material from newspaper, magazines, brochures, images in a book to see how they look in the real world.
Brands who want  use XploreAR platform can login to the platform and upload their tracker image (print material to scan) with video, image, 3D Model, 3D Animation.When user sees this image in print, they will be able to scan the object and view the object in 3D. Brands can advertise XploreAR prints in Newspapers, Magazines or any other place. Brands who want to use XploreAR without scanning any image can directly upload the 3d model of product and users can visualize and feel the 360view of the product.
The company has been started very recently by
Karthees Waran
.  The XploreAR product has multiple applications not only in the e-commerce industry but also in education, healthcare, real estate and healthcare.  The company is currently focused on e-commerce, education and real estate and will venture into other domains later.
Comments
comments