The Industry! The Company! The Product!
Chatting is a new age buzzword in the town and has grown to be one of the most powerful ways of communication in the last decade. So, powerful that it has the potential to make things happen over few texts.  
With highest shop density in the world, Local commerce in India is an $800 billion industry. By 2017, India is expected to reach 314 million mobile internet users out of 500 million internet users overall. With such exponential growth, the industry is only going to grow. Bricks and mortars industry will never fade away even if there are more e-commerce companies. As per the stats, as of now the e-commerce (combining all e-com giants) has only 3% penetration whereas bricks and mortars have around 97%.
However, Bricks and Mortars industry is still facing one of the biggest crises of all time. Most of the shops lose their valuable customers as they are trolling around internet in search of right deals and possibly missing out on better deals that are available offline at their neighborhood stores.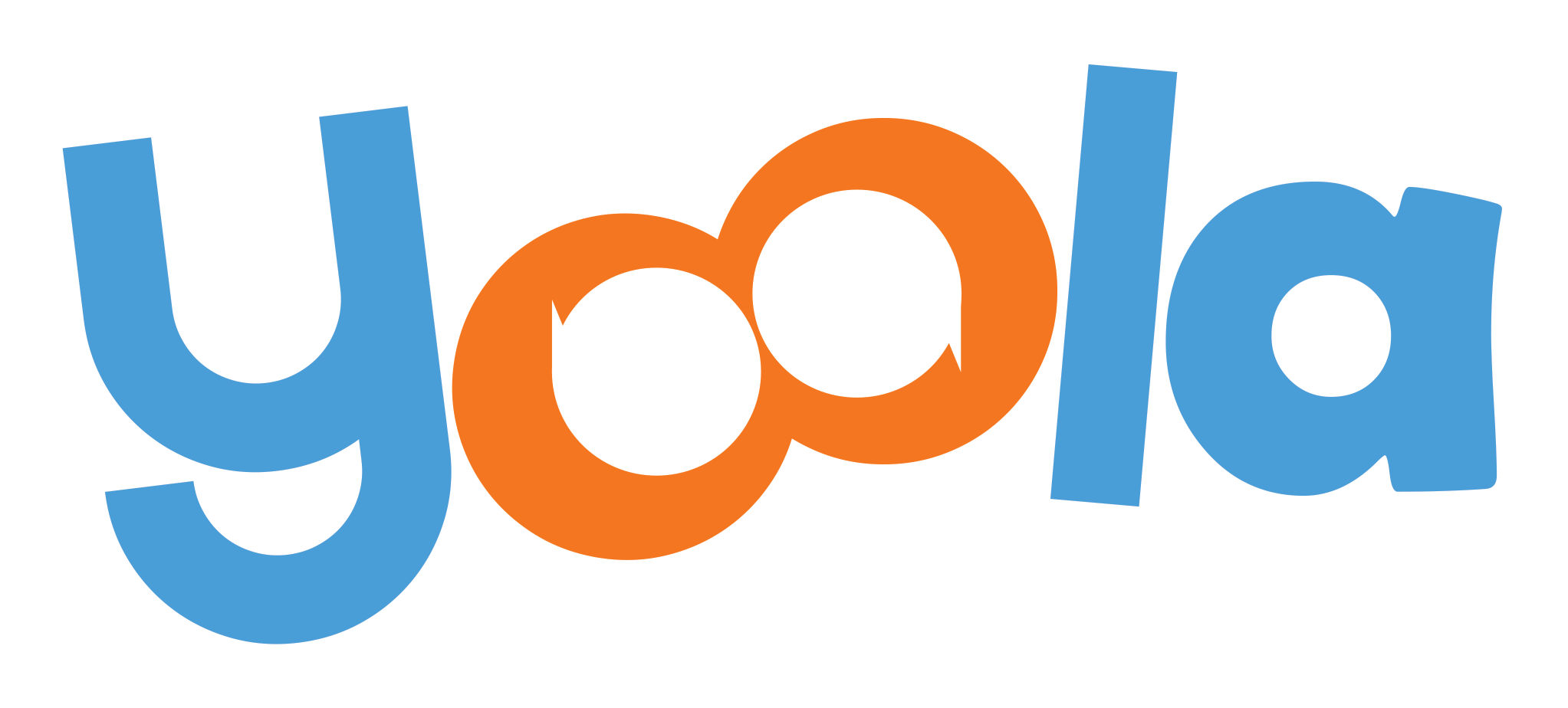 Yoola is a futuristic platform designed to solve this problem with the Bricks and Mortars industry. Yoola helps a user connect with business and service providers within 6KMs of radius through chat, without customer sharing their personal information until they want to share it. 
Talking about the competition, everyone on board will be competing with some or other e.g. a grocery store retailer will be competing with startups like PepperTap and Grofers, a plumber would be competing with on-demand service providers like Zimmber and TaskBob, an electronic shop owner will be competing with Flipkart and Amazon, by providing their best deal. There's a huge energy in retail market which is far from being entirely tapped.
The term Yoola is derived from Yo (Hi) – Ola (Hello) the conversation starter. Yoola helps you find a plumber, buy a phone, make an appointment to your nearest haircut saloon or find out about handicraft that someone might be selling around but you never knew.  Moreover, Yoola is hassle-free as it does not act as a third-party in between, all it does is to provide these sellers a platform to take things forward with their customers on their own.
The idea struck to Sameer K Singh, Founder & CEO, Yoola in April, 2015. It took him around 1.5 months to research on the idea and come up with all the sketches. Finally, it was 18th May when he shared the idea with few of his friends and the same day at 3am, they all decided to go ahead and execute it and since that day there has been no looking back.  
Market Yoola is addressing is local stores and even for those running their business from home. With around 45 million stores, India is largest in terms of bricks and mortars and the market is of around $800 billion. Yoola is a platform currently being built for Android that will help local stores mark their presence online. These local stores usually cater to customers residing around 2-3 kms and building their own online structure, maintaining it and marketing it is an expensive affair. Yoola is giving them a platform where business can connect, take orders, answer any inquiry, inform about product availability, put their offers and best deal through chatting. And on the other hand, a customer can get the benefit as per their requirement. "Our campaign is #NeighboursFirst and we want to give neighbourhood stores an opportunity to cater their customers by themselves, we don't charge any commission for purchases made through our app" says Sameer K Singh, Founder & CEO, Yoola.
The Founders! The Inspiration! The Eureka Moment!
Sameer K Singh, 25 years young, a first generation serial entrepreneur and event designer by profession and born and brought up in Patna (Bihar) is the CEO and Founder of Yoola. He graduated in BBA from MMCC, Pune in 2011 and Post Graduated in Event Management from NIEM, Pune. His keen interest in technology since the inception of Orkut pushed him further to create something that can touch few million or maybe a billion lives. 
Vipin Soni, 25 years young, an entrepreneur by blood and an MBA in Marketing and Finance and born and brought up in a small city Makrana (Rajasthan) is the COO and Co-Founder of Yoola. With his sleek skills in negotiating in deal, he knows how to get things done with ease. 
Ever since Sameer heard one of his cousins talking about something new that has hit the internet called Orkut back in 2006, he was very fascinated about how technology was touching and connecting people across the globe. Connecting with someone miles away was something new and extremely astonishing experience for him, a 16 year young that time. That left an impact on him and since then he always wanted to create something that can touch a million lives and reach to someone who's miles away. One fine day when the idea struck him, he decided that this is the right time he should go for what he always wanted to do.
Sameer talks about his 'Eureka Moment':
"There was this day in March 2015, when I wanted to replace my cellphone's battery and buy a new one immediately. I didn't want to buy it from an online store as it would have taken a decent 3-4 days to reach me. I decided that I will go out and look for it by my own that particular evening. Because I was using a recently discontinued model of a Nokia phone, I didn't knew where exactly I will find a similar battery or even if it is available currently or not. Unfortunately, I couldn't even go out and look for it in my neighbourhood stores and days went through. Ultimately I made a purchase on eBay and got it delivered after 7 days (+3 days that I had wasted by trying to go out and look for myself). I realized that if there had been something that could be used to inquire, or make purchase from neighborhood stores, wouldn't it be a life [mostly time] saver :)."
When you buy something online, your neighborhood stores miss out on an opportunity to give you their best deal and also lose a potential customer. This inspired Sameer and his team to solve this problem and create something that will make a buyer give their Neighbors, First preference before buying something online.
The Journey! The Challenges! The Learning!
"Journey has been pretty good so far, Idea is being appreciated by our potential clients and they are eagerly waiting for it to launch. This is first "technical" startup for all of us hence it's a learning experience without doubt" says Sameer.
Yoola team currently has 11 members including the founders and other core members. Manish Soni is an ex-BookMyShow employee and CTE, who's working along with 2 important technical pillars to build the foundation of Yoola- Amit Jaiswal who handles operations related to business and Sidharth Nair who is Business Development Head. Kartikeya Prakash is Strategic Advisor, who also is a Senior Corporate Lawyer. Yoola also has a UI Designer, has collaborated with a consultancy company called Global Finder which provides sales team and a CA who takes care of accounting needs. 
Yoola's pilot city will be Pune for quite a while. Yoola founders want to tap Pune's market for it is extremely diversified and has potential to cater their customers with best services. Surveys suggest that even small and medium enterprises are adapting technologies to boost their business amongst their potential customers. After Pune, they plan to expand their reach to tier I and tier II cities as well. Nevertheless, being an online chat platform, Yoola will be available for users throughout the country.  
Some of the critical challenges Yoola is facing is the lack of knowledge of the power of internet amongst few of the shopkeepers. Added to that, educating them during their busy schedule has been another challenge. However, ultimately the success rate is 94% who are willing to join and give their customers a privilege that they deserve. Also many of them don't provide delivery services to their customers on which Yoola has started to work. The company has received a positive energy about the idea amongst those who know about it, this includes their potential clients and users.   
As a matter of fact, in the phase when Yoola was just an idea, founders did approach some investors on the basis of few sketches and needless to say, no one was ready to fund them until they had the prototype in hand and turned down their offers. It was then they decided to bootstrap and turn this idea into reality. 
Sameer always knew an idea is worth zero until executed and for a non-technical founder, it was important to get developers on board. Usually startups are founded by someone who has extremely deep knowledge in coding/technical stuffs but the story here was a completely different. He always believed that if someone from technical background can be a successful entrepreneur, why an entrepreneur can't learn basics of tech. Since then he has been learning and understanding about tech as much as he can, because he has had interest, this one has been an easy task. Founders kept looking for the team who could do justice to this product. Their first successful pitch was convincing the developers who are now with them. With firm believe in the idea, they currently have three technical pillars on board, all of them are highly qualified and one of them is an ex-BookMyShow employee.
The Product Differentiation! The Expectations! The Funding!
"Restricting users reach to 6KMs makes it stand out of the other competitions, I have used few services where I have been provided information of no use, e.g. without taking any name, I once searched for "Sai Travels" on this recently funded startup. In return, the results I got were almost everything that had Sai in it, that too from different cities, so if I am looking for Sai Travels in Pune, I don't care about information on Sai Hotels in Bangalore. This unique feature of limited reach makes our app provide best services available nearby" Sameer explains. Yoola is also keeping user's privacy their utmost priority- after making an inquiry from more than one shops, customer can choose whom should he continue the conversation with, without being spammed by others. Also, it is a platform for both B2B and B2C at same time. Yoola also has a trending feature which will showcase exciting deals and events happening nearby.  
As per Vipin Soni (Co-Founder and COO), "Quality is more important for us than quantity, hence we have set a standard for every vendor who registers on Yoola, we are making sure that we check each and every vendor profile and confirm them to cater their customers only after they pass our communities guidelines. We have a revenue model that is being implemented from day one and there are customers ready to pay for using services"
As Yoola is currently only available on Android, Yoola is also planning to roll out their services on iOS and Windows platform within eight months. They are also looking for tie ups with hyperlocal delivery startups to provide local logistics to deliver products at the earliest. Product listing and payment gateways will also be considered at later stages. They are working hard to provide their users the best shopping experience by implementing few features that will help them find, locate products and services nearby.  
For now, Yoola is currently bootstrapped. However, Yoola already has prepared a firm revenue model that will help them to run the product in market and get genuine reactions from their client.  
"We have been approached by potential investors for angel investment after we started building the app but we want to test the product in the market first. We don't want to hurry up for investment until we build a product that is better than others out there" Sameer concludes.  
Comments
comments