Well-known Youtuber Logan Paul faced a backlash when crypto detective Stephen "Coffeezilla" Findeisen published three-part video series looking into CryptoZoo, a blockchain "game" Paul once laboriously encouraged.
Logan Paul has been navigating troubled waters of late after being accused of scamming millions off investors. For those unaware of the fiasco, in December 2022, Coffeezilla uploaded a three-part investigative video of Logan Paul and his team's involvement in an NFT project called CryptoZoo. The co-founders pulled the rug, which led to the investors losing massive amounts of money.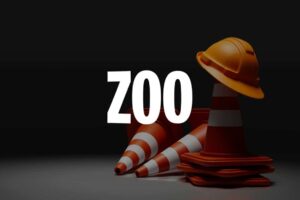 During Coffeezilla's investigation, he spoke with several CryptoZoo investors that had lost hundreds or thousands of dollars to this project. And while they were upset with the loss, many pointed to the lack of communication from the CryptoZoo team as a primary point of contention.
What the hell is CryptoZoo? Well, as Paul explains it, it's a "really fun game that earns you money." According to the official website, which says the game is currently "undergoing upgrades to the core infrastructure of the ecosystem," CryptoZoo is an "autonomous ecosystem that allows ZooKeepers to buy, sell, and trade exotic animals and hybrids."
Basically, it's an NFT game in which players purchase zoo coins, CryptoZoo's in-game currency, to buy egg NFTs that are hatched to become animals. Once hatched, you then breed those animals together to make hybrids and the rarer the hybrid, the higher the daily yield of zoo coins. Cash those out and boom, you're pulling in money. In short, it's structured to work like passive income.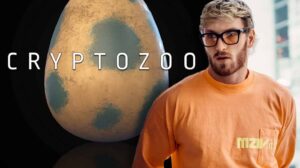 Following the failed launch of the project in December, investors felt Logan Paul had ghosted CryptoZoo. He no longer talked about the project on his podcast and eventually went on to start his latest NFT venture, 99 Originals.
CryptoZoo is a Binance Smart Chain (BSC) Play-2-Earn (P2E) NFT project that borrows from elements of Pokemon, with users compiling, dealing, and breeding animals to earn $ZOO tokens. The non-fungibles are available on OpenSea as unhatched eggs, assumably with a surprise reveal for owners occurring once the project advances, if at all.
The fixed price floor is currently at 0.285 ETH, which is equal to approximately $340 at today's price. It was noted pricing was not in BSC's native BNB token, however, wrapped ETH is available on the chain. In his own words, Paul said CryptoZoo is a "really fun game that makes you money."
During the summer of 2021, Paul was also embroiled in controversy over the Dink Doink meme token. Critics alleged the project was a pump-and-dump scheme. The most recent trading volume activity occurred on Dec. 17, 2022, for less than $14, according to CoinGecko. Having hit an all-time high of $0.000000001331 on June 30, 2021, DINK is currently trading for $0.000000000014010 – a 99% drawdown from its peak.
Logan Paul, the older brother of boxer and media personality Jake Paul, is a YouTuber who began creating content on Vine in the early 2010s before migrating to Google's video platform once Vine shuttered. He regularly uploads vlog-style videos in which he offers viewers a voyeuristic look into his daily life and the various shenanigans he engages in.
While already a controversial figure during his early content creation days, Paul didn't really draw the internet's ire until December 2017 when he filmed a video in Japan's Aokigahara Forest in which he and members of his crew filmed and interacted with a dead body in a manner many considered tasteless and inappropriate