The electric car maker company of the US, Tesla Motors. They have announced their last quarter deliveries Report for the year 2022.
In this report, they mentioned that Tesla cars have been able to deliver about 405,278 vehicles, Which is delivery of vehicles It is seen that Tesla cars have been able to showcase 40% growth in their sales from the numbers of 2021.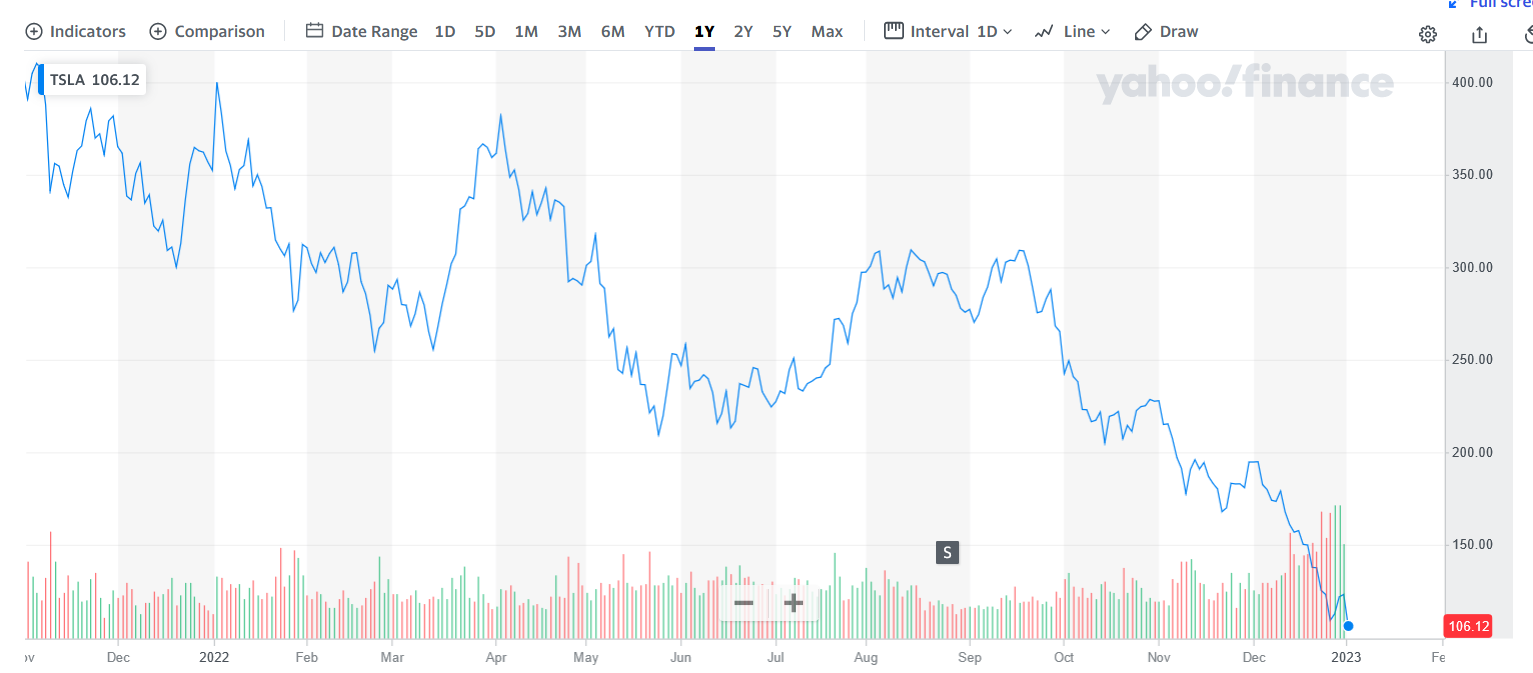 Although this number has been shot from the analysis provided by Bloomberg where they were expecting that Tesla will be able to deliver up to 420,760 in the year 2022.Showcasing the 47% profit for the year along with the growth, Tesla has announced that the production of their vehicles has been approximately up to 439,701 vehicles for the year 2022.
Tesla sales in the year 2022
Out of multiple categories of cars produced by Tesla the model 3S is considered to be one of the major vehicles that have been produced and delivered by Tesla Motors. this model S is considered 95% of total sales in terms of production and delivered by Tesla motors.
#Tesla delivered 500k cars in 2020. Then Elon Musk said that deliveries will grow at 50% every year. That means 1.13 million deliveries in 2022.

Today Tesla announced 1.31 million deliveries in 2022. That's 180k more than forecast!

Why are so many folks disappointed?

— Tesla and Doge (@TeslaAndDoge) January 2, 2023
Along with the quarterly sales figures by Tesla Motors in this press release, they will constantly strive towards providing the best vehicles which will be able to perform as per the regional mix requirements along with the further increase in the transit potential of the company.
Although the company has been able to witness a partial increase in its sales this year Tesla Motors is considered to be one of the biggest recliners in the US Stock Exchange this year. it can be analyzed from the fact that Tesla Motors is considered one of the 10 biggest decliners on the Nasdaq 100 and S&P 500 index this year. the last week of 2022 was considered one of the biggest volatile trading periods for Tesla Motors.
Final estimate of Tesla sales range for Q4 2022 as of December 31st.

Estimating total sales from a low of 394,336 to a high of 406,532.#Tesla $TSLA $TSLAQhttps://t.co/BwnFVtaVrz pic.twitter.com/7Q1hSLnR7X

— Watuzzi 🇺🇦 (@scidood) December 31, 2022
A constant increase in the delivery volume of Tesla cars is considered a key data point in which the sector has been trying to maintain all the growth and support parameters along with the valuation of Tesla Motors.
In the year 2022 Tesla Motors has been able to produce 1,369,611 cars and out of these they have been able to deliver 1,313,851 cars. with this number, it can be stated that Tesla has been able to make a good amount of delivery from their total production capacity.
One Key factor of the development of Tesla Motors is that it has been able to showcase 47% of growth in the year 2022 compared to 40% growth in the year 2021. The Tesla motors has announced its investors day on 1st of march in the year 2023.