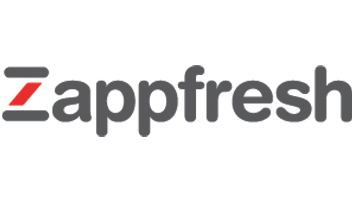 19 March 2018, India:
Zappfresh has raised ₹20 crore in a funding round. The funding round was led by Mr. Amit Burman, Vice Chairman, Dabur India. SIDBI Venture Capital also participated in the funding round.
The company will use the fresh capital for driving business strategy, expanding supply chain as well as geographical reach. The company will also use the funds for strengthening its team, bolstering the product and enhancing its community.
Deepanshu Manchanda, CEO & Co-Founder, Zappfresh said, "The company would use the funds to hire people in key departments and increase storage capacity. We are very excited to have Mr. Burman and SIDBI Venture Capital on board believing in our business and supporting our expansion plans. This investment will aid our back-end support along with expansion in newer markets after having laid a strong foundation in Delhi-NCR."
Mr. Amit Burman, Vice Chairman, Dabur India, said, "I see a great potential in the 'e-market for meat' and Zappfresh has had an impressive growth story. The business model is innovative and the use of technology in the supply chain management has allowed for the possibility of a sustainable scale up capability. I look forward to be part of this venture and its success."
Mr. Sajit Kumar, Sr. VP, SIDBI Venture Capital said, "Investing in a firm many times translates to investing in an idea with the potential to scale up. This in my mind is the story of Zappfresh. The fresh meat industry is highly fragmented and digitization of the market can also improve the value chain operating system of this industry. Zappfresh's promise to offer a hassle-free meat buying experience of highest quality is unique and has great potential."
Shruti Gochhwal, Co-Founder, Zappfresh said, "Our strength has been the control on quality and speed of delivery. The back-end cold supply chain is aided with strong proprietary technology to control inventory. We are a Consumer driven Company and quality and freshness of the product allows us an 85% repeat rate. We are very pleased with this new financial capability and guidance from industry veterans. This will further improve and expand our offering of farm to fork fresh produce and ensure that every household has access to right quality of meats."
Zappfresh wasd founded by Deepanshu Manchanda and Shruti Gochhwal in July 2015.  It sells raw and ready to cook meat. It procures meat from the farms and ensures the product reaches the end customer in the chosen time slot the same day once the order is placed on its portal. The company has pioneered the concept of 'Farm to fork' via the use of Farm-Tech to optimize their time-to-delivery and costs.
(Image – WorkAdvantage)
Comments
comments