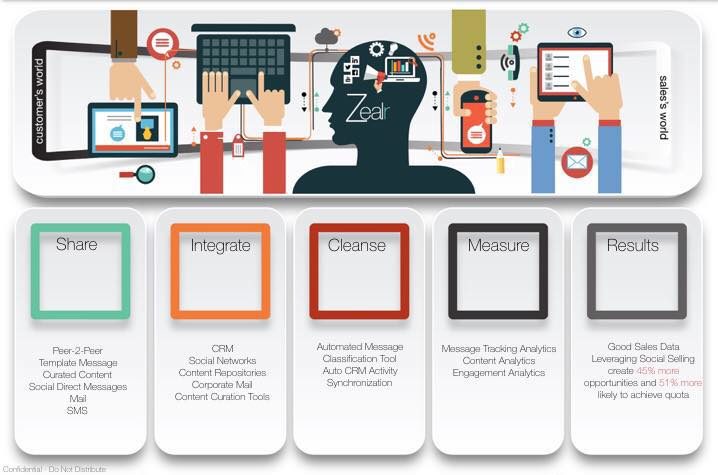 If you look at a typical day in the life of your employees, your engineering team handles technical problems round the clock and your managerial team handles the decision making throughout the day. But if you look at the life of your sales team who spend most of their time running between clients, you will realize that they spend most of their time on data entry instead of spending it on actual sales interaction.
Customer Relationship Management systems are designed to help close more sales, but, for all of that money (and time and training spent implementing those expensive systems) companies still lose billions in sales due to inefficient data entry by their sales reps into their customer relationship management systems.
These systems, for all of their power, intelligence, and potential, are only as good as the over worked, stressed out, frustrated rep who has to fill out data fields, forms, and the likes in-between calls, or worse, on Sunday evening after a week has passed between the call and the record. Garbage-in, always equal's, garbage-out.
The companies know they need this data, managers know they are getting bad data, and sales reps grow more and more frustrated with the hassle of it. Having personally faced this problem with the customer relationship management tool, Craig Conlee, who had been selling software for over 17 years, decided to create the app that he needed the most.
Founded in February 2015, Zealr is a sales acceleration tool that leverages key technical innovations (like IBM Watson) on how sales and marketing interact, measure, and learn through a one-stop-shop messaging tool. With Zealr's Cognitive Systems, Zealr develops applications for deep natural language processing to infer answers from massive quantities of unstructured information.
"Zealr is about pairing people and machines to create a new hyper-productive and more fulfilling sales engagement with their prospects. There is no doubt in our minds that if harnessed correctly, A.I. within Zealr can power a brighter future for sales."
Adding depths to Craig's thoughts on the future of sales is the reports on sales automation tools by Gartner and David Raab of the analyst firm Raab Associates. According to Gartner's prediction reports, "IT leaders supporting sales should focus on improving user experience for salespeople and partners to boost adoption and data quality. Better data will lead to better use of predictive analytics for sales organizations. Also, discover how smart machines will become the next-generation salespeople."
David Raab in his analysis points out that 2015 has been the breakout year for predictive analytics in marketing, with at least $242 million in new funding for startups that are pioneering this new technology compared with $376 million in all prior years combined.
Zealr's Unique Selling Point
There are around 40 million CRM users, 8 million outside sales reps and 3 million inside sales reps who are integrated with CRM or rather specifically forced to use CRM. Irrespective of the practical difficulties, statistics clearly indicate that CRM market opportunity is huge and is currently Competitor Resource Market with players like Kulahub, Etsba, Peoplelinx, Ecquire, Artisian, Turing Technologies and Nudge.
The cutting edge Zealr software built on IBM's Watson, increases the accuracy of data entered by sales reps by up to 97%. They do this using a proprietary system that auto classifies messages to and from clients and prospects, allowing the CRM to know exactly where to store them, how to categorize them, and enable much more meaningful and user friendly data. Managers are making better decisions based on better data and reps are focused on selling instead of data entry.
Zealr represents a category shift in sales automation software. We use A.I. to manage the process and perform rote labor so that people spend their time doing what they do best — sales.
In fact, Zealr saves over 5 minutes per rep interaction, which over the course of a week can add up to hours of saved time, allowing for a higher frequency and focus of sales calls. More calls based on better data means more sales.
In addition to the increase in performance of sales rep, zealr overcomes the pain points as observed in the existing CRMs (sold as corporate tools) such as lack of integration with CRM Systems, social selling tracking, intelligent insights overtime, campaign management tool tied to marketing and finally lack of tracking and understanding engagements.
Zealr Journey
Craig Conlee founded Zealr in early 2015, fresh from his experience of over 17 years of software selling for giants like IBM and HP. He is accompanied by Jason Bonifay as the co-founder and CTO and Al Brown, as Chief Cognitive Officer.
Go ahead and have a detailed look at Zealr Journey.
Looking forward, Zealr is planning to start their fund raising campaign in November and are raising $650k to get them to the next round. Also, their Beta Launch will be released around the same time.
Comments
comments