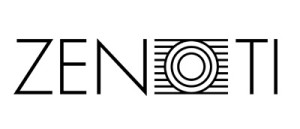 Zenoti is cloud-based software that helps salons, spas, medi-spas, yoga studios, wellness and fitness centers manage their day-to-day operations, and grow their business. Zenoti caters to the entire breadth of the wellness, beauty and fitness industry.
In the last decade we've seen major shifts in how the general public and businesses have adopted technology, and that shift is now reaching the wellness and beauty industry. We're seeing salons and spas ready to adopt cloud software and the benefits that platform it brings. They're able to automate many aspects of their operations and grow their business by leveraging technology. This enables them to have a constant watch over their operations and modify their operations for the betterment of their business and customer satisfaction.
Incepted in 2010, Zenoti (formerly ManageMySpa) was founded by Sudheer Koneru, Dheeraj Koneru, Anand Arvind and Saritha Katikaneni. Sudheer Koneru and Dheeraj Koneru both come from enterprise technology backgrounds. In between their stints in technology, Sudheer and Dheeraj were also owners of the Latitudes Gym and Tangerine Spa brand – a high end chain. They experienced first-hand the difficulty in running a chain of spa, salon and fitness centers. The industry lacked software that was reliable, easy to use, and supported the whole eco-system of operational tasks in a spa and salon. Further, there simply was no affordable software available that supported the needs of a multi-location chain.
This experience gave Sudheer an intimate understanding of the challenges in this industry. Sudheer and Dheeraj went back to their roots in enterprise software and founded Zenoti along with their former colleagues Anand Arvind and Saritha Katikaneni.
The Zenoti Market
Zenoti is one of the few cloud software solutions in the wellness space, available across the globe. The platform is a cloud solution, and was designed to be able to report on industry trends and growth. The Zenoti Benchmark report, aggregated data from over 1500 salons and spas spread across India that use Zenoti platform was released recently.
Data clearly indicates that the wellness and beauty industry in India is growing, and that the industry itself is maturing. Further, the salons and spas that are best at adopting technology are the ones that are able to implement better processes and deliver on higher quality of service.
The market opportunity is made up of multiple niche verticals within the wellness and beauty space. For example, day spas, resort spas. The market also includes salons, skin clinics, laser hair removal clinics, slimming businesses and other medical spas. All of these business types vary in size – from very small boutique locations to large national chains.
There's also a lot of scope for Indian businesses to adopt business models that are common in other countries with more mature markets. This could be things like incorporating strong membership and other loyalty programs. The top performers in India have already adopted some of these models, and they are able to break away from average performers in the industry.
Zenoti Facts:
Year Founded: 2010
Founders: Sudheer Koneru (Previous: MD – Lattitudes Pro, VP – SumTotal Systems, Executive VP and COO – Click2learn, CEO – Intelliprep) and Dheeraj Koneru (Previous: CEO – Lattitudes Pro, VP – SumTotal Systems)
Team Size: 120+
Offices In: 7 Countries
Customer Base:5000 Clients in 40 Countries
Sales: 10 million+ appointments booked annually
Funding Till Now : $6 Million from Accel Partners in a Series A round
The Zenoti Founders
Sudheer Koneru, CEO has 20+ years of experience in the software industry. Prior to starting Zenoti, he worked at Microsoft based out of headquarters in Seattle, Washington. During his 8 years stint at Microsoft as a Director, he managed a large part of what is now the Windows Operating System. He then started a software company in the US and grew this business to $100 million over a period of 9 years. The business today is called SumTotal Systems with offices across the globe.
After leaving SumTotal Systems, Sudheer co-founded and helped grow a successful chain of health clubs and spas, Latitudes Health Club and Tangerine Spas. This experience gave Sudheer an intimate understanding of the challenges in the service industry and became the inspiration for Zenoti.
Dheeraj Koneru, CEO – Asia Operations, has several years of experience in the software industry and was part of the founding team of the company that is today called SumTotal Systems – an enterprise software company headquartered in California. He served as VP of Professional Services and played various roles in the Engineering organization at SumTotal Systems. He then moved on to working at Microsoft in Redmond, WA.
Before co-founding Zenoti, Dheeraj co-founded Latitudes Health Club and Tangerine Spas with Sudheer Koneru. Dheeraj also served as CEO for this chain. After assessing the market for a viable software solution, Dheeraj built his own in-house solution, which was successfully used for years. This solution became the genesis of Zenoti.
Owing to the history and experience the founders bring in building enterprise technology, the enttire team has worked hard in bringing it to the market. As an enterprise solution, Zenito is unique in that:
It is an all-in-one solution and successfully replaces multiple software systems that a large salon or spa typically requires. For example, in addition to the appointment book, billing and CRM capabilities, the system also includes a webstore where clients can offer online booking and sell retail products and gift cards. The system incorporates loyalty vehicles, like a built-in rewards program, email and SMS capabilities, smart marketing capabilities, complete inventory management with the ability to support an inventory warehouse, electronic records features and more.
Zenoti supports the needs of the chain salon or spa brand. A top-down approach enables large networks to centrally manage their business while still providing individual locations the flexibility they need to respond to local needs. Reports, regional groupings and other features are designed to cater to the very specific needs of a large and growing network of spas and salons.
"It is one thing to build a powerful solution, but without proper education and awareness, the adoption of the solution can fail."
When they first set out in 2010, the major challenge was convincing customers of the benefits of running the business on cloud, and the various advantages it brings. The other challenge was to help them move their different operational aspects which were in silos, and depended on individual tools, to a centralised system. They've overcome these challenges with strong service delivery, a thorough on boarding process, and exceptional customer support. They've been able drive increased adoption through constant communication and engagement with their customers.
Power Up!
Zenoti has more than 5000 clients in 40 countries, including US, India, Dubai, Philippines, Indonesia, Malaysia, England and Australia. With offices in 7 countries, the company has 120+ employees, a number that is growing rapidly.
Zenoti's clients include spas, salons and medical spas of all sizes. In India, clients who are the larger chains include Kaya Skin (with over 100 locations), Enrich salons with 54 locations, O2 spas with 46 locations. In addition to chains, luxury brands like Jean Claude Bigume, Bblunt and Dessange as well as premium brands that cater to the value driven spa and salon goers.
At their recent user conference "Power Up!" they were at full capacity, and received immense support and feedback from over 500 attendees. They had 17 speakers from leading brands in India, Middle East and US deliver sessions on business growth and success. It was at the event, when they saw a very positive community, willing to support each other to foster the growth of the industry.
In the conference they also released their first Zenoti Benchmark report for the salon and spa industry in India to help players in the domain keep abreast with industry trends and performance.
"The benchmark provides spas and salons a tangible way to measure their business performance against the industry, based on the actual performance of thousands of businesses across India. The objective of the report is to bring data-driven conclusions about the industry to the forefront so that business operators can make better and more informed choices."
The Expansion Plans
Another exciting news from the Zenoti team is that they're embarking on an exciting new journey in the consumer space. With Zenoti, they've built a trusted brand and a network of salons and spas across India. They've also gained an understanding of the key goals for any of these businesses as well as the consumer expectations and behaviour.
Sudheer Koneru at their user conference PowerUp! (Image Credits: gadgetsware.com)
Building on this leadership position in the wellness software space, they've recently launched Take5, a consumer mobile app that provides an effortless experience for salon and spa goers to find, book and pay for appointments.
"Our philosophy behind Take5 is our belief that every individual deserves to take a break from their busy lives, whether it's 5 minutes or 5 hours. With Take5, our goal is to bring wellness and beauty, and convenience together for a happier, healthier lifestyle!"
And so the Take5 app was born. The Take5 app is unique, and unlike any other app in that they're able to leverage a tight integration with the Zenoti platform. Zenoti, today is used by most of the luxury salons, premium salons and spas across India. Because of the integration, Take5 is able to provide real-time information on appointment availability at any salon or spa and accepts immediate online bookings. There's no manual intermediary steps – it's all integrated and real-time – which is what today's consumers expect.The Take5 mobile app enables consumers to:
Find appointment availability in real-time at salons and spas that are nearby.
Stay educated about wellness and beauty trends and tips. The Content is personalized and promotes a positive message around healthy living and taking care of themselves.
Find quality salons and spas based on customer reviews.
Book online. The app eliminates the need to call in to book an appointment. Online bookings allow a customer to book when they want and within a couple of clicks.
Pay upfront through the app. This makes the transaction hassle-free and means there's no wait time after the service is done.
Receive exclusive offers. Individual salons and spas can push specials to their clients only, to a segmented group of their clients as well as the broader app user base.
The app will initially be launched in Mumbai and Hyderabad and will quickly expand to other major metros over the next few months.
Scaling
Immediate expansion plans include adding new territories in the Middle East and aggressively pursuing the U.S. market. In early 2016, they will expand into other regions in Europe
Zenoti raised $6 Million from Accel Partners in a Series A round. The investment allows them to accelerate their sales and marketing globally. As a SaaS solution, their product is already designed to scale and serve a global marketplace, their challenge now is to reach a wider global audience. They are also using the investment to expand their mobile product offering.
Zenoti, the name itself as a brand allows users to move forward by acknowledging their solution for new markets, and the broader industry it caters to. Recently, Zenoti added extensive capabilities around group classes, which enables them to fully support the needs of yoga studios, pilates studios and fitness centers and they're planning to pursue these markets aggressively in the coming months.
Comments
comments