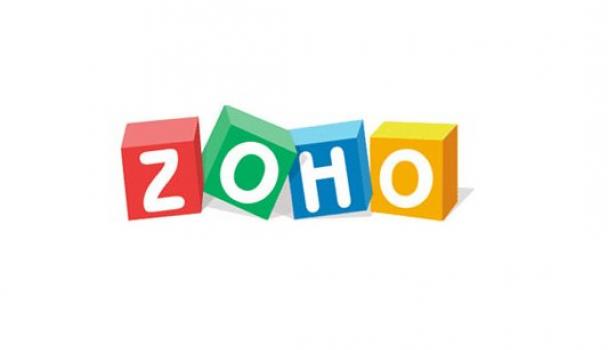 Apps Put Select Business Functionality On Users' Wrists
Chennai, India, 24th April, 2015 – Zoho has launched Zoho Business Apps for Apple Watch, a line of apps that extends Zoho business applications to let users perform select functions from an Apple Watch. The first apps to ship in the Zoho Business Apps for Apple Watch series include Zoho Expense, Zoho Books and Taskz.
"Apple Watch gives people yet another unique way to work," said Raju Vegesna, Zoho chief evangelist. "If you have a few hours of number crunching or heavy research, you'll likely do that on a desktop or laptop. If your task takes just a few minutes – entering expense information, for instance – a smartphone is probably the preferred tool. Now, Apple Watch is the tool for tasks that take a few seconds, like getting task reminders and tracking time or mileage from your wrist."
Zoho Apps for Apple Watch
The Zoho Business Apps for Apple Watch provide convenient access to Zoho business application features that take just seconds to execute but that are often inconvenient to perform on a smartphone or laptop. The three Zoho Business Apps for Apple Watch include:
Zoho Expense – Mileage tracking is an important part of expenses. With the Zoho Expense app for Apple Watch, users can track and record their trip mileage right from their watch. Users simply start and stop a trip with a tap on the Apple Watch, and the mileage is automatically calculated and added as an expense in Zoho Expense.
Zoho Books – Time tracking is an important part of day-to-day activity for business professionals. With the Zoho Books app for Apple Watch, time spent on a task within a project can be tracked and recorded right from the wrist. Once recorded, an invoice can be sent from Zoho Books app on the web or mobile. Users can also view unpaid invoices and unpaid bills, send reminders to customers for unpaid invoices and set reminders for unpaid bills.
Taskz – This app provides reminder notifications for tasks created in Zoho Mail. Users will see reminders on the Apple Watch display as well as feel reminders via the Apple Watch's haptic feedback. Pending tasks for the day along with due dates will also be listed.
Going forward, Zoho will introduce additional Business Apps for Apple Watch.
Pricing and Availability
Zoho Business Apps for Apple Watch are free and available immediately in the Apple App Store.
Zoho is a comprehensive suite of online productivity, collaboration and business applications for businesses of all sizes. Over 13 million users rely on Zoho apps. Zoho's productivity and collaboration applications include Email Hosting, Document Management, Office Suite, Project Management and more alongside a host of business applications ranging from CRM and Campaign Management to Customer Support, Accounting and more. These applications are offered directly via Zoho.com or through hundreds of partners in the Zoho Alliance Partner Program.
Zoho is a division of Zoho Corp., a privately-held and profitable company. With U.S. headquarters in Pleasanton, CA and offices in Austin, Chennai, London, Tokyo and Beijing, Zoho Corp. serves the technology needs of millions of customers worldwide.
Comments
comments