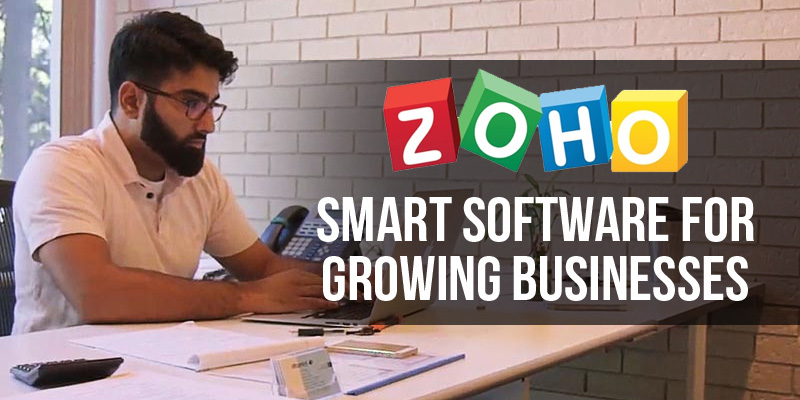 06 January 2016, India:
The Software products giants Zoho Corp has announced that it has made $10 million investment in five startups-  Zentron Labs, vTitan and the names of rest three starts were not disclosed as per a report by ET.
Zentron Labs automates the processes that require visual checking. It uses industrial cameras in conjunction with Computer Vision algorithms to deliver innovative and custom Machine-Vision solutions that perform automated visual inspection.
vTitan's next generation SMART infusion pumps are used for the administration of intravenous medications and promote safe and cost-effective drug delivery.
Zoho Corp was founded back in 1996 by Sridhar Vembu, The company has everything to boost sales, step up the productivity and other day-to-day activities.
"We are investing in companies that think like Zoho," said Vembu."We are not venture capitalists and exits are not what we are looking for through these investments."
"As the founder of one of the most successful software product companies out of India, he is thinking of what the future holds," said Sharad Sharma, co-founder of software product think-tank iSPIRT. "These are bets he is making which will pay off in the next four-five years."
"We talk to a lot of entrepreneurs but what makes the cut for Zoho is the acquisition needs to be tucked in to integrate into our product portfolio and we find a cultural fit in the entrepreneur," said Vembu. "Entrepreneurs who solely build a product startup with an intention of exit will not fit in Zoho culture." (Source- ET, Image- Fit Small Business)

Entrepreneurs in Pune, want to know how to pitch to the right personnel to build global companies? Come visit us on 7th Jan 2017  at The Mesh, Bungalow No 15, S B Road, Pune.
Limited seating, tickets selling out soon!
Comments
comments