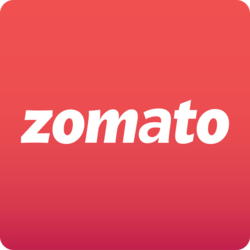 03 July 2018, India:
Foodtech startup Zomato has appointed Mohit Gupta as Chief Executive Officer (CEO) for their food delivery business.
Deepinder Goyal, Founder and CEO, Zomato, said, "We're thrilled to have Mohit join our team – he is one of the few internet industry veterans who has helped build a formidable transactions business in India. He's a widely respected leader, and we're excited to learn from him, and further build our rapidly growing food delivery business with him."
Zomato said, "As the COO of MakeMyTrip Online, Mohit was responsible for the P&L of online business, the overall business strategy of MakeMyTrip brand, product and technology roadmap and ensuring profitable growth."
Mohit Gupta said, "Zomato is solving for a lot of interesting problems and has a very large vision that I resonate with and am excited to be a part of. The team here is incredible, and the pace of growth is exhilarating. I look forward to working with the team and building the Zomato of the future."
Mohit Gupta was formerly associated with MakeMyTrip as the Chief Operating Officer. He has over 20 years of experience, of which he has spent the last decade building and running market leading travel e-commerce business in India. He has also played a key role in building out the marketing function, the successful IPO, leadership in Holidays business and mobile first approach at MakeMyTrip.
(Image – Wikipedia)
Comments
comments