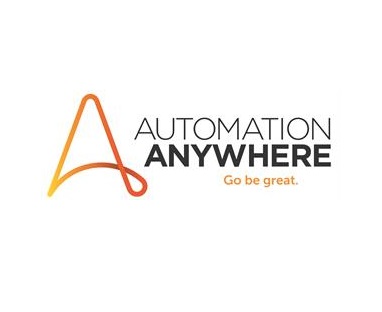 03 July 2018, India:
Robotics Process Automation (RPA) firm Automation Anywhere has raised $250 million in Series A round of funding. The funding round was led by New Enterprise Associates (NEA) and Goldman Sachs Growth Equity. General Atlantic and World Innovation Lab also participated in the funding round.
The funding values the company at $1.8 billion, post money, the company said in a statement.
As a part of deal, John Giannuzzi and Chetan Puttagunta, General Partner of NEA, will join the board of directors of Automation Anywhere.
"This sizable investment will help extend Automation Anywhere's leadership in the rapidly-expanding RPA market and accelerate its global customer engagements and product development," the company said.
Mihir Shukla, CEO and Co-Founder of Automation Anywhere said, "Customers tell us that traditional process automation technologies are capable of automating only about 20 percent of an enterprise's business processes. We believe our Intelligent Digital Workforce Platform can automate up to 80 percent of these processes. It's a stark contrast and an enormous opportunity."
Mihir added, "The financing and our high caliber of investors strongly position us to push boundaries and drive the next major business disruption. Our investors recognize the enormous RPA market potential, and our Series A financing at a $1.8 billion valuation is an acknowledgement of the company's strong leadership, stability and growth prospects."
Scott Sandell, Managing General Partner of NEA said, "Automation Anywhere has demonstrated tremendous progress within the RPA landscape. NEA has a 40-year history of identifying disruptive technologies, and we are confident that Automation Anywhere is poised for long-term success. This funding allows the company to accelerate global expansion and advance its product roadmap, and we are thrilled to partner with the Automation Anywhere team to bring the power of RPA to customers across all industries."
John Giannuzzi, a Vice President in Goldman Sachs' Merchant Banking Division said, "With more than 1,000 global customers, Automation Anywhere is the leader in the RPA space and we are pleased to join them in their next phase of expansion."
John Giannuzzi added, "As more businesses continue to streamline their manual processes, the company has the vision and solutions to drive unprecedented levels of business performance with their Intelligent Digital Workforce Platform across all vertical markets."
Automation Anywhere was founded in 2003. It operates in ten countries.
(Image – DATAVERSITY)