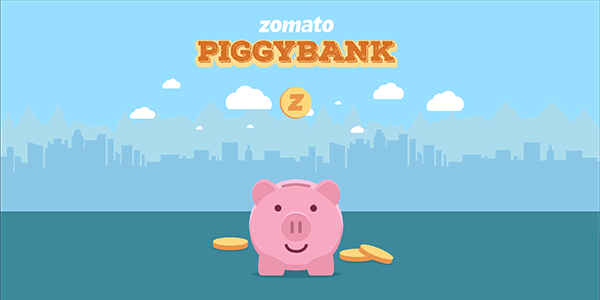 10 July 2018, India:
Zomato today, launched a reward points program – PiggyBank for loyal users of the food delivery service.
Every time a user order food online on Zomato at any restaurant, 10% of that order value will be credited back as Z Coins into user's Zomato Piggybank. Using these points, a user can pay 10% of the value of the next order user place at a wide selection of exclusive top-rated restaurant partners. User even earn Z Coins in the Piggybank when user use Piggybank coins on a particular order.
Deepinder Goyal, Founder-CEO, Zomato said in a blogpost, "The idea behind this membership is to reward loyal users on our food delivery service, whilst also doing our bit in helping others give a bit back to the society."
Everytime, a user order food using PiggyBank, Zomato will donate ₹1 on user's behalf to Akshaya Patra Foundation, an NGO running mid-day meal programs for children.
Deepinder said, "As a customer, you don't pay, but you enable us to. So you are directly responsible for the good deed that we do on your behalf. One rupee per order is a lot – if all orders at Zomato were placed using Piggybank points, we would be donating Rs 1.25 crore a month on your behalf to AkshayA Patra Foundation. That changes the lives of millions of children in our country."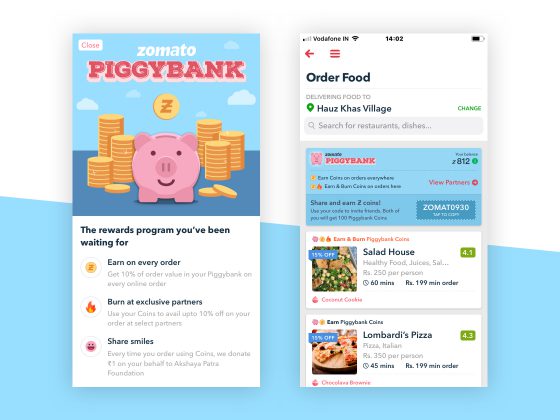 The company is rolling out the Piggybank feature to a select number of users based on their loyalty and geographic availability of partner restaurants. As a joining bonus, all these lucky users will be given 200 Z coins worth ₹200.
The company will extend this membership program to all food ordering users across India who place more than 5 orders a month regularly (on Zomato). Gold users will also get the privilege of early access to Piggybank.
If user is not a part of the launch invitation list which gets access to Piggybank, user will have to get referred by someone who already has Piggybank. When Piggybank rolls out in user's area, user will see this if the user is part of the invitation list –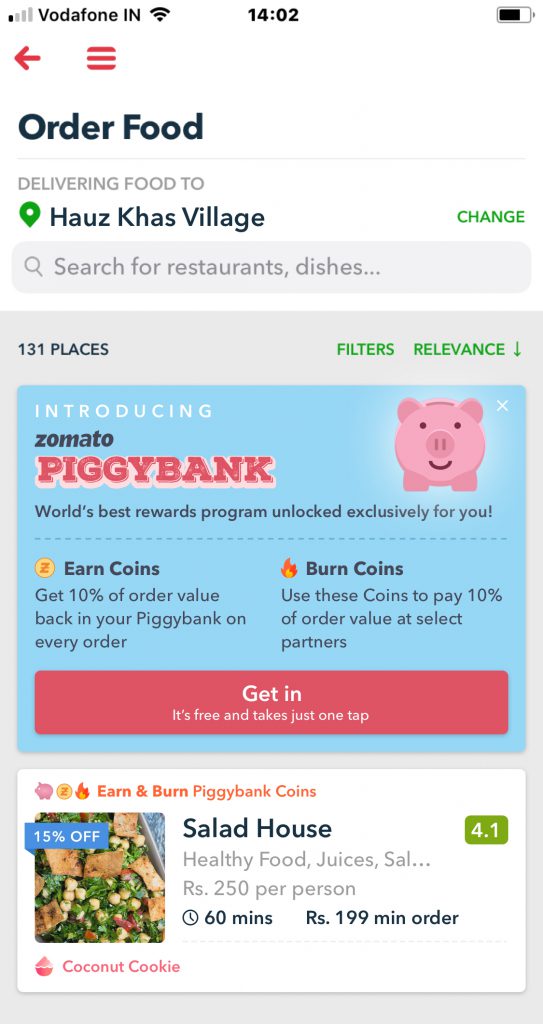 If user is not part of the invitation list, that user will need a referral code to get in –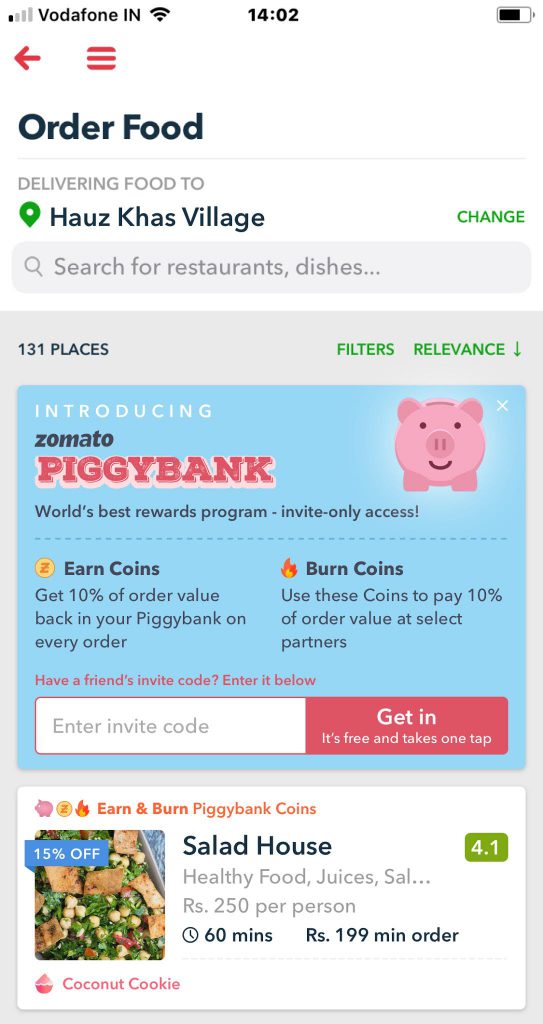 The compoany will convert it into a paid subscription program at ₹299 per year (inspired by Amazon Prime) in two months. This is when referrals will not be needed and users will be able to buy their way into Piggybank.
(Image – Zomato)
Comments
comments