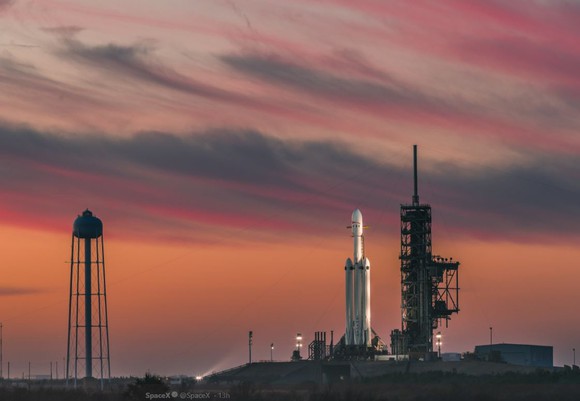 10 July 2018, India:
SpaceX Falcon Heavy booster has the strength to lift twice as much cargo at just $90 million which is much less in comparison to what United Launch Alliance can offer. This attracted the US air force.
It bagged the title of 'world's biggest rocket ship manufacturer' a few months ago which dethroned Boeing's Delta IV rocket.
The US army on Thursday revealed that 'it has picked SpaceX to fly a secretive military satellite atop its falcon heavy, the towering machine that took flight for the first time in February'. SpaceX held its very first military contract in 2016 which resulted in the end of ULA's contract.
"SpaceX is honored by the Air Force's selection of Falcon Heavy to launch the competitively-awarded AFSPC-52 mission," Gwynne Shotwell, SpaceX President and Chief Operating Officer. "SpaceX is pleased to continue offering the American taxpayer the most cost-effective, reliable launch services for vital national security space missions."
The Falcon heavy launch made its huge launch in February . Musk said 'the Falcon Heavy completed maneuvers in space to prove to the US military that the rocket is up to snuff to launch massive, secretive payloads for the US Air Force'.
(Picture Credits:- fool.com)