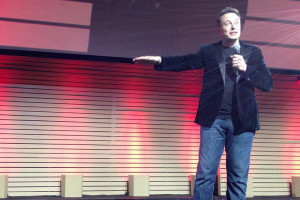 01 July August 2016, USA :
Tesla Motors, SolarCity merger be could announced soon as early as Monday. The bid for SolarCity, a $2.6 billion stock-only deal approved by Tesla's board of directors, if gone through will allow Tesla to unify design, strategy, and production of sustainable energy products under a single umbrella.
According to a report by Reuters, the announcement of a Tesla SolarCity merger will likely take place before Tesla reports its second quarter results scheduled for this Wednesday, August 3.
Tesla has previously stated that the Tesla SolarCity merger would unify the company's strategy to transition to sustainable energy. "We believe that the possibilities for product, service and operational synergies would be substantial, and that a combination would allow our companies to build on our respective core competencies and remain at the forefront of delivering innovative approaches for sustainable transportation and energy.", read Tesla's offering letter for SolarCity.
Elon Musk is both the chief executive of Tesla and the chairman of SolarCity, which was founded at his suggestion by his cousins Peter and Lyndon Rive. He is also the biggest shareholder in both companies. But the merger could still hit opposition from a special committee, formed to review Tesla's offer for SolarCity independently of Musk and his team.